This post may contain affiliate links. This means that if you click a link, we may make a small commission off any subsequent purchase, at no extra cost to you. For more information, please check our privacy policy.
If you're looking for a wonderful mountain getaway at any time of year, Bansko ticks the boxes.
Magical in winter under a dusting of snow, charming in autumn when the leaves start to do their yearly metamorphosis, vibrant in summer when festivals pop up throughout town, and fresh in spring when the flowers start popping up from their winter hibernation.
While Bansko may be best known as Bulgaria's premier ski resort – and indeed, the largest ski resort in the Balkans – there are still plenty of things to do in Bansko at any time of year.
Between Stephanie and I, we've visited Bansko at three distinct times of the year: summer, fall, and winter. Each season offered different Bansko activities to take advantage of: hiking in Pirin national park in the summer, eating hearty Bulgarian meals on crisp fall evenings, and playing in the snow in the winter (since neither Stephanie or I are coordinated enough to learn how to ski).
With each visit, we feel Bansko grow on us a bit more, and we see why the small mountain town of Bansko is quickly becoming a hub for nature-loving digital nomads as well as skiers and snowboarders from around Europe looking for a budget-friendly winter holiday. From some of the tastiest food in Bulgaria to plentiful day trips to all the outdoor activities you can dream up for the season, here are the best things to do in Bansko, Bulgaria!
The Best Things to Do in Bansko (Year-Round)
Meet Bansko's adorable feline residents
I don't know, but cats in Bulgaria are generally not as friendly as their Greek or Turkish neighbors. This, however, is not the case in Bansko, where I was adopted by several adorable cats within an hour of arriving.
These friendly kitties proceeded to climb onto my lap unprompted, nuzzling me, and just generally being adorable. It was hard for me to leave without wanting to take them all home! If you're a cat lover, you'll love Bansko!
Visit the Bansko International Art Gallery
One of the largest art galleries in Bulgaria, the International Art Gallery in the town center of Bansko (address: ul. "Nikola Y. Vaptsarov" 2) is well-worth a visit! There are dozens, if not hundreds, of talented artists from around the world on display at this gallery.
The gallery opened in 2016, and it's home to artists from around the world, primarily from around Eastern Europe: from Bulgaria to Russia and beyond.
The artists there are really phenomenal, and I had to stop myself from buying several large pieces that were gorgeous but out of my budget! It's free to visit and 1000% worth the time.
Wander the streets of Bansko's Old Town
You may be surprised that Bansko, a small town of some 10,000 inhabitants, has an Old Town whereas Sofia, Bulgaria's capital, doesn't!
While the Old Town of Bansko isn't nearly as old as many other Old Towns in Europe, it's still extremely beautiful and well-worth getting lost in its winding alleyways. It provides a quiet, nostalgic counterpoint to the modern developments happening around the gondola in Bansko's northern end.
It's a great place to wander with a camera – especially around golden hour – and snap some photos.
Visit the childhood home of Neofit Rilski
One of Bulgaria's most beloved historical figures is Neofit Rilski, who was a major figure of the Bulgarian National Revival movement. He was born in the mountain town of Bansko and his childhood home has been converted into a museum dedicated to his legacy.
An educated monk, celebrated teacher, and talented artist, Neofit Rilski revolutionized education in Bulgaria and is best known for his work in standardizing Bulgarian grammar and translating the New Testament into Bulgarian for the first time.
See the colorful Velyanova House
Beautifully painted with intricate murals on both its exterior and interior, the Velyanova House is, in my opinion, the most photogenic place in Bulgaria.
Bulgaria has dozens upon dozens of house museums in its historic towns – I've visited ones in Koprivshtitsa, Plovdiv, and Melnik, and probably others I'm forgetting! Among all the house museums, the Velyanova House stands out strongly.
See the gorgeous Trinity Church (and its storks!)
The lovely Trinity Church located right on Bansko's main walking street, Pirin Street, is an absolute can't-miss in Bansko.
Plans for the church started in 1810, when locals decided they wanted a church in Bansko proper, rather than in an adjacent town. They began to raise money, and with the donations of nearly 300 locals, enough was raised to begin building a church.
There was only one problem: Bansko was currently under Ottoman occupation, and according to Ottoman laws, a church could only be built in a place where there was already a church (so basically: no new churches).
To get around this, the man behind the church's idea – Dyado Lazko – snuck into the site of the future Trinity Church, added a small icon and some church relics, and then he asked a woman to 'prophesy' a dream about these relics in order to give a pretense for the construction to begin.
After this — and several other circuitous steps along the way, including obtaining official permissions — the church was still not given full permission to be built… so Dyado Lazko just began building it anyway, quickly so as to hide the original 'origins' of the church… those 'origins' being nothing more than a mere ruse.
Eventually, money ran out, and construction stopped. Dyado Lazko was imprisoned and later killed, mostly for his role in advocating for the church's construction, and the Ottomans wanted to tear down the church in their rage against him and his many tricks.
But, the people of Bansko had one final trick up their sleeve. His friend, Lazar German, carved two Turkish half-moons next to the cross on the church door (seen above). Upon seeing this, this saved Trinity Church from destruction, and sealed the fate of Trinity Church's preservation for future generations.
Nowadays, the church is really interesting to visit for its beautiful walled grounds with gardens, its spectacular inside with its murals and iconostasis, but also for its adorable resident storks who have taken residence in the tower and become the unofficial mascots of Bansko.
Visit the House Museum of Nikola Vaptsarov
This museum, set in a historic house where Nikola grew up, shows the story of the life of the poet and revolutionary Nikola Vaptsarov through three distinct stages in his life.
The museum opened in 1952 and has been renovated three times to continue modernizing the museum for guests. It shows documents from his life and family tree, typical Bansko-style furnishings, stories of the revolutionary years against the Ottoman regime, and another annex building contains traditional costumes and artifacts from Bansko's older period.
Marvel at the imposing Monument of Paisii Hilendarski
In the center of Bansko, you'll find a massive monument to Paisii Hilendarski. He was a key figure in the Bulgarian National Revival movement which sought to maintain a uniquely Bulgarian identity in the face of Ottoman dominance.
Both a clergyman and author, his main contribution to Bulgarian society was writing his masterpiece Istoriya Slavyanobolgarskaya in 1762, which tried to capture the complete history of Bulgaria in order to wake up the sense of Bulgarian nationalism, which had been dulled under centuries of occupation.
Cowork with digital nomads at Coworking Bansko
Bansko has a thriving digital nomad scene, the heart of which is Coworking Bansko. The passion project of friends Mathias and Uwe, Coworking Bansko focuses on community, offering social events every single day of the week (sometimes multiple a day!) in order to really create a group of friends – not just networking.
My second trip to Bansko, I visited for the Bansko Unconference, which focuses on collaborative growth through communication, spontaneity, and community. I highly recommend it to other bloggers and travel entrepreneurs who want to grow their business collaboratively.
Enjoy the Bansko restaurant scene!
For some reason, I find that Bulgarian food in Sofia is just 'meh' – but when I go to Bansko, I fall in love with Bulgarian food all over again. They use such fresh and tasty meat, dairy, and produce, that it's hard not to fall in love!
Bulgarian food is a synthesis of Slavic, Greek, and Turkish food traditions, and Bansko, being relatively close to the Greek border, seems to have absorbed Greek influence most of all. You'll find phenomenal salads, fresh yogurts and cheeses, local grilled meats and stews, and the tastiest potato dishes you can imagine — all at affordable prices. Your average meal for two in Bansko should cost about 50 leva with wine, about 25 euros for two people.
My favorite restaurants in Bansko are: Banski Han, Banksi Aiduti, Zehtindjieva Kashta, and Baryakova Mehana.
The Best Things to Do in Bansko in Summer
Visit during Jazz Fest!
If you're a fan of jazz music, you won't want to miss Bansko during Jazz Fest. My first trip to Bansko was for Jazz Fest, since my husband is a fan of jazz music. The music festival takes place over the course of about five days, and includes about 3 hours of music acts every evening in the main square of Bansko.
There are paid-for seats near the stage or you can make like the rest of the crowds and buy a beer or cider from one of the local nonstops, find a comfy patch of grass or slab of concrete, and enjoy the tunes for the price of free-fifty.
Take a scenic gondola ride up to Bunderishka Polyana
While the gondola queues can get crazy in the peak ski season – such as around Christmas/New Year, school holidays, and long weekends – at other times of the year, taking the gondola from Bansko up to Bunderishka Polyana is a breeze.
Take in stunning views of the forest as you soar over Pirin National Park in about 30 minutes, up to the meadow where there is a restaurant, the starting point of several hiking trails, and even a shooting range, because #Balkans.
Hike in Pirin National Park, Bulgaria's gorgeous nature escape
Pirin National Park is full of incredible hiking trails, and it would take several months to hike them all. Depending on your fitness level, there are a huge variety of hikes you can do.
My husband and I are pretty lazy hikers, so we just hiked from Bunderishka Polyana to the Banderitsa hut, where we had some delicious Bulgarian food and Somersby ciders, before moving onwards to the oldest tree in Pirin National Park (more on that below!) before heading back down to Bansko. It was about a 2.5-hour roundtrip hike at a pretty low exertion level, so it's what I would recommend for beginner hikers.
For intermediate hikers, you could hike from Bunderishka to the Vihren hut and then go to one of the lakes nearby Vihren, like Bezbog and Popovo.
Alternately, you could take the shuttle bus organized by the tourist center up to Vihren hut and then hike to several of the lakes by Vihren to cut out a less scenic and more challenging part of the hike, but you wouldn't be able to take the gondola in this instance.
For advanced hikers, I suggest starting at Vihren hut via the shuttle bus and then hiking to Vihren peak, which is the highest peak in Pirin National Park, the second-highest in Bulgaria, and the third-highest in the entire Balkan peninsula. It's definitely a difficult hike and not for the faint of heart, so be sure you're aware of your skills and be prepared before departing!
See the oldest tree in Bulgaria
One of the coolest places in Pirin National Park is Baikushev's pine: a 1,300-year-old white fir that is the oldest known tree in Bulgaria.
It is truly massive: 8 meters in circumference and 26 meters high. It's not super widely known except by locals, and you'll see lots of Bulgarian tourists making the pilgrimage to visit this impressive, historic tree.
Things to Do in Bansko in Winter
Get a thrill on Bansko's ski slopes
I'm not a skier, but the skiers I know love Bansko! There are several ski areas in Bulgaria – Borovets and Pamporovo are the two other most popular – but Bansko is by far the biggest and most popular among international tourists.
With 13 ski lifts and 75 kilometers of ski slopes, Bansko has someone for everyone! But do be aware that sometimes during holiday weekends and peak travel times, the lines for the gondolas can get extremely long, so do bear that in mind!
Enjoy its apres-ski scene (even if it's not ski season!)
From my outsider perspective as a skier, the best part of skiing is the part where it's all finished and all you do is, well, drink off the cold!
The area around the Bansko ski lift is full of fun bars with apres-ski scenes that will delight you. One of my favorite bars is Smoky Mountain Bar, which I went to on my most recent trip to Bansko. Another great one is Pirin 75.
Relax in thermal springs
To warm up cold muscles and achy bones, check out the thermal springs in Bankya, just 15 kilometers away from Bansko.
No car? This tour will take you there and back with a roundtrip transfer and entry fee for a reasonable price! Check availability and inclusions here.
Snowmobile around the slopes
Want an adrenaline-pumping activity but you don't know how to ski? Check out Bansko skimobile tours!
Easy Day Trips From Bansko
Go on a day trip to the Dancing Bear Sanctuary
Unfortunately, for decades, bears were captured and mistreated throughout the Balkans: caged outside of restaurants, trained to "dance" and brought onto trams and down the street, and all sorts of other unnatural behaviors that involved captivity, abuse, and torment.
Luckily, countries around the Balkans are waking up to what a horrible injustice this is, and it's become illegal in most countries to entrap bears and use them for human entertainment. But what happens to those bears, whose lives have been destroyed by human intervention?
They can't exactly fend for themselves out in nature — and they'd be a danger to other humans if let go, as they now relate humans and food as hand-in-hand. So in the place of these horrible bear attractions now exist wonderful bear sanctuaries, where these poor bears can enjoy a more natural life while still being protected in a sanctuary designed to protect them and give them a nearly-normal life.
While of course, the better answer is that these bears never had to experience abuse at the hands of humans in the first place, this is as good of a place as they can live in now, after the damage has been done.
Belitsa 'Dancing Bear' Park is one such sanctuary, located about a 45-minute drive from Bansko, which makes a phenomenal place to visit. Do keep in mind that bears hibernate during winter and therefore it is only possible to see the bears during the months in which they are not hibernating.
Visit the impressive natural pyramids in Stob
For a landscape that looks like a slice of the American Southwest uprooted in the middle of Bulgaria, head to the small town of Stob and embark on an easy hike to visit the so-called Stob Pyramids.
Stephanie and I visited on a hot summer day after visiting the Rila Monastery, and while the heat made the hike more challenging that it should have been, it was still a delightful 1-hour return hike (with time for photo stops!).
It's an ideal stop if you've rented a car and are already visiting Rila Monastery, the next item on this list!
See the enchanting Rila Monastery
We love Rila Monastery – it's exquisite, and in our opinion, it's the crown jewel of Bulgaria's tourism potential.
From its ornately painted striped arches to its colorful mural ceiligns to its comic-panel-like storytelling on the walls of the church, there are so many beautiful things to see at Rila Monastery before you even enter the church!
Inside the church is, of course, also lovely, with a beautiful iconstasis, wonderful murals, stunning chandeliers, and an overwhelming sense of peace and importance.
Want to visit Rila Monastery from Bansko? Check tours here.
Where to Stay in Bansko
We have a full post on the best ski resorts in Bansko which may be helpful, but here are our top 3 suggestions if you just want a quick tip.
Budget: This small, friendly Boutique Hotel Uniqato has only 16 studios and suites, all with large and modern stylish rooms. There are three types of rooms available: double, maisonette, and suite.
All rooms have a balcony and you can choose either a view of the mountain or the city of Bansko! Breakfast is large and the choices vary daily, so it's hard to get bored. It's extremely well-priced and well-located, so book early!
>> Check rates, photos, reviews, and availability here.
Mid-Range: The charming Astera Bansko apartment and hotel complex has 105 rooms, with large windows and stunning mountain views. The rooms have a cozy cabin feel with all the wonderful amenities of a 4-star hotel. There is a ski school, and if you didn't bring your own skis or snowboard, ski equipment can be rented.
The spa and wellness facilities are world-class at Astera Bansko. The ski resort offers well-priced packages that are sure to free you from tension and stress. They have an indoor pool, fitness center, beauty salon, hot tubs, hammam, steam room, and sauna, all for you to enjoy when you're not hitting the slopes (or you're recovering from them!).
>> Check rates, photos, reviews, and availability here.
Luxury: There's only one 5-star option in town — luckily it's pretty amazing! The spacious, gorgeously decorated rooms and luxe amenities at Kempinski Hotel Grand Arena are sure to impress even the pickiest of us.
Skiers don't have to worry because they provide passes at the hotel for the gondola lift. The ski lift is only a short walk from Kempinksi so it's a true ski-in, ski-out resort in Bansko! There's also a ski room where ski storages are available.
The Kempinski Spa offers several unique relaxation experiences, from an Alphasphere to a snow room to saunas and pools to soothe tired muscles and reduce stress. They also have your standard massages and other wellness packages!
>> Check out guest reviews, prices, and availability here
What to Pack for Winter in Bulgaria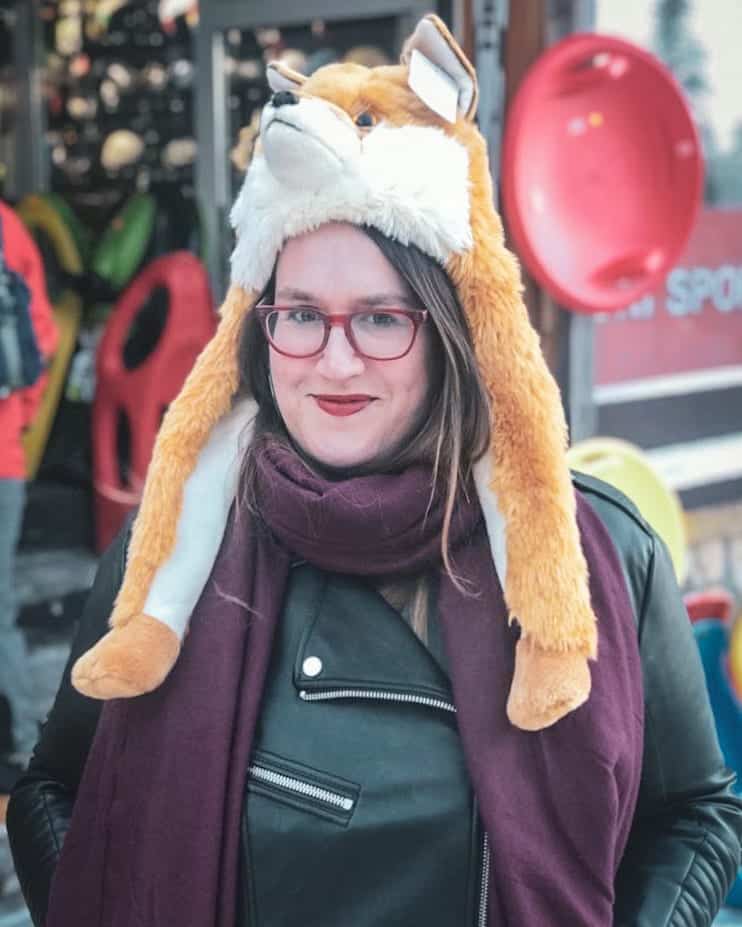 We have a full Bulgaria packing list, but in case you just want the quick version, here are a few essentials you shouldn't forget to pack!
A good guidebook: While travel blogs are great, we still think a good guidebook is always handy. We own and strongly recommend the Lonely Planet Bulgaria & Romania for travel in Pamporovo and beyond!
One or two swimsuits: While swimsuits may not come to mind for ski season, if you're staying in a ski resort with a sauna, indoor pool, or steam room, you'll likely want one! We suggest bringing two so you never have to put a cold wet one back on. We love this one.
Plenty of winter clothing: You can check our packing list above for our full winter packing suggestions for men and women. At a minimum, you'll want to bring a warm winter jacket (I love this North Face parka), cozy snow boots, warm wool socks, touch-screen friendly gloves, a scarf, and a winter hat.
Any ski equipment and clothing: We're not skiers ourselves, so we don't have specific ski gear equipment, but special ski clothes — waterproof pants and jackets, goggles, etc. — and ski gear obviously should be on your packing list, unless you have decided to rent it all when you arrive at your Bulgaria ski resort.
Moisturizer: Travel will beat your skin up in the best of times — and winter travel in addition to skiing will really do a number on it! If you use a moisturizer at home, bring it. If you've never used a moisturizer before, you really should start. You'll be happy to give your face a boost before heading outside in the cold all day.
Sunscreen: We strongly suggest wearing sunscreen when you spend time outdoors, no matter the weather outside. The higher altitudes combined with the reflection of the sun off the snow can lead to unexpected sunburns. I love this solid Neutrogena sunscreen – it's mess-free, works well in carry-ons, is ultra-protective, and blends in well.
Bulgaria Travel Resources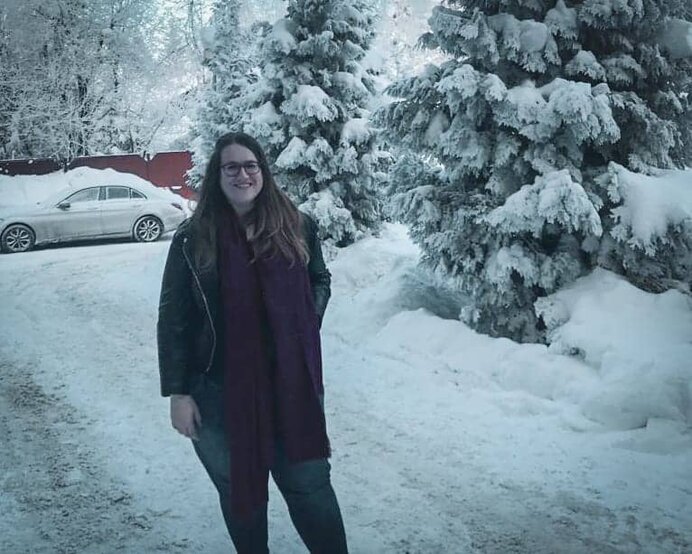 We want you to have the best trip to Bulgaria possible! If this will be your first time in Bulgaria, check out our Bulgaria trip planning guide as well as our packing list for Bulgaria (which includes a winter section if you're coming to ski). We also have a full guide to things to do in Bulgaria in winter!
To help you, we've created a number of resources that will be helpful. If you're visiting Sofia, this 101 things to do in Sofia should be a nice start! Also read our Sofia travel tips post and where to stay in Sofia.
For transportation, check out our guide to avoiding taxi scams in the city. If you'll be flying into Sofia, you can read our tips for flying in and out of Sofia Airport. We have a guide to getting from Sofia to Bansko here.
We also have Sofia restaurant and bar recommendations. We also have articles for popular day trips from Sofia like Plovdiv, the Rila Lakes, and Buzludzha.
If you're thinking of Borovets instead of Bansko, check out how to get to Borovets from Sofia, our favorite Borovets ski resorts, as well as our favorite Borovets restaurants.
For more resources for your trip, check out our pages on traveling in Bulgaria and the Balkans.
Planning a Trip to Bansko? Don't Forget Travel Insurance!
We strongly suggest that you travel to Bulgaria with a valid travel insurance policy. While the country is safe, accidents can happen anywhere. If you experience an accident or theft, travel insurance will help you recover your costs and enjoy the rest of your trip.
This is especially important in winter, since winter activities carry a certain amount of risk with them. We recommend the Explorer upgraded insurance plan if you plan to do any skiing or snowboarding so that you can be fully covered.
For travel insurance, I use World Nomads. I've been a happy customer of theirs for almost three years, and I'm happy to refer them to anyone I meet.
Pin this Guide to Things to Do in Bansko for Later!
Originally from California, Allison has been living in Bulgaria for the last two years and is obsessed with traveling around the Balkans. She has been published in National Geographic, CNN Arabic, Matador Network, and the Huffington Post. She loves befriending dogs, drinking coffee, geeking out about wine, and cooking food from around the world.