This post may contain affiliate links. This means that if you click a link, we may make a small commission off any subsequent purchase, at no extra cost to you. For more information, please check our privacy policy.
Bansko, Bulgaria is a wonderful destination year-round. In fact, I just returned from enjoying the Jazz Fest that they have each summer, and I enjoyed going for a hike in the Pirin Mountains and seeing the largest tree in the national park.
But Bansko's true season is winter — when the mehanas serving tasty traditional Bulgarian food get all cozy and warm, snow coats the old town streets, and skiers go up and down the lifts skiing on fresh white powder until calling it a day and enjoying the lively apres-ski scene.
There are a variety of Bansko ski resorts for all budgets, ranging from ultra-budget friendly family-owned offerings to 5-star perfection to holiday homes and villas. Here are our top suggestions for where to stay in Bansko on your ski holiday!
A note on budgets: We've broken these Bansko ski resorts down by budget category to make it easier for you to search. Roughly, here is how we define each budget category.
Budget hotels are under $100 USD per night on your average, non-holiday weekend night. Mid-range hotels are $100-200 USD per night (also on an average, non-holiday weekend night). Luxury hotels are upwards of $200+ USD per night.
Of course, this doesn't account for holidays (when prices will increase) or weekdays (when prices will go down). And keep in mind that you often get a discount when booking several days in a row, as well as that many hotels won't let you book just a night or two as they have a minimum amount of nights you must reserve during the ski season.
Budget Bansko Resorts
7 Pools Boutique Hotel & Spa
7 Pools Boutique Hotel & Spa is a spa and resort-type hotel. They have neat and stylish rooms where you can choose from a studio, maisonette or apartment. There's also one-bedroom and two-bedroom choices for the maisonette and apartment type, though of course, these are more pricy than the studio. Even better, all rooms have their own private balcony or terrace!
The restaurant serves a good variety of European and Bulgarian dishes, and you can also request a special menu for people who have dietary restrictions (though contact them in advance if this is the case!). 7 Pools has two main of bars: first, the Spa Bar which offers healthy drink concoctions in the spa area, and second, the Lobby Bar where you can have some alcoholic drinks or cocktails mixed just to your liking!
For being a budget-friendly hotel, 7 Pools has very elaborate choices in their wellness facilities. You can try their Turkish bath, tepidarium (a heated relaxation room – yes I had to Google that too!), steam bath, sauna, shock barrels (where you can alternate between barrels filled with hot and cold water), pools, a salt room, hot tubs (there are different sizes available too), fitness center, beauty salon and VIP Spa center. Whew!
This wellness-focused Bansko resort also has their own "7 Program" for positive thinking, rejuvenation, stress, understanding, beauty, energy, aging, peaceful mind, and living well. Just in case you want to talk to someone and release that inner stress within you, they do have a professional that you can consult!
Kids can enjoy their children's spa, kids club, and children's menu. There is a ton of activities you can do in both winter and summer. During winter you can ski or snowboard using the nearby chairlifts, which take you into Pirin National Park and its many pistes. Alternately, you can try freeriding or snowmobiling. During summer you can check their walking tours, mountain cycling, picnic in nature, horseback riding, fishing and riding a buggy.
»» Check out guest reviews, prices, and availability at 7 Pools Boutique Hotel & Spa here ««
Kap House Family Hotel
This is a 3-star hotel with a total of 26 rooms, so it's quite nice, cozy, and individualized in terms of attention given to each guest. Each room in Kap House Family Hotel is carpeted (no cold feet in the winter!) and have their own private bathroom equipped with a lovely lie-down bath and shower.
A night's stay for two can go as low as $22 USD — but you'll have to reserve quick and in the off-season to get those rates. The rooms come with a free spa access and massages are at a discounted rate, giving you 20% off.
For winter sports enthusiasts, you can rent ski equipment at the site and learn how to ski in their proprietary school. However, you need to pay to use their ski storages. For animal lovers, note that you can bring your pets; just inform them before you book!
Families who have brought a car can park on-site for BGN 5 (around $3 USD) per day. Kids will be entertained with their books, music, and children's TV networks. You can also leave them supervised by a trained staff who can babysit them while you are off somewhere — whether you're hitting the ski lifts, enjoying the apres-ski scene, or just enjoying a peaceful night out with your beloved.
Keep in mind that they have a strict cancellation policy, and they will only give you a partial refund for your canceled booking. It won't be a problem if this is really the place where you want to stay. After all, they have one of the best budget-friendly prices, that will give you a great experience that the majority of guests liked!
»» Check out guest reviews, prices, and availability at Kap House Family Hotel here ««
Boutique Hotel Uniqato
This small, friendly Boutique Hotel Uniqato has only 16 studios and suites, all with large and modern stylish rooms. There are three types of rooms available: double, maisonette, and suite.
All rooms have a balcony and you can choose either a view of the mountain or the city of Bansko! You are surely going to enjoy sleeping in their comfortable, large beds.
The family rooms also come with a private fireplace which is a perfect way to keep warm during the cold ski season. The ensuite bathroom has a separate dry and wet area — not always common in Bulgaria.
The breakfast options are great because there's a menu for everyone (vegan, kids' menu, dairy-free and gluten-free). You can also explore the dishes served at Victoria Restaurant in the hotel.
They have a great assortment of wellness amenities like a steam room, sauna, and Turkish bath, which are all free to enjoy. You can also bring your beloved dogs and cats for a fee. Skiers can rent equipment at the place and storage for your ski equipment is free, unlike many other hotels!
Just a reminder, that you only get refunded half of the amount you're supposed to pay if you cancel.
»» Check out guest reviews, prices, and availability at Boutique Hotel Uniqato here ««
Trinity Residence Bansko
For a place in the heart of Bansko, a little bit away from the ski area but in the center of downtown and all of its excellent restaurants, Trinity Residence Bansko is a fantastic choice. It's just a one-minute walk to Pirin Street, the main street of Bansko. It's extremely affordable for the quality.
The rooms are large and spacious with bathtubs and showers — however, do note that there is no shower curtain, so it is effectively a wet bathroom (so bring some flip flops for using the toilet after you've taken a shower!).
The rooms have balconies with views of other buildings in Bansko and some of the mountains in the background. The really amazing part of Trinity Residence is the excellent spa area. It has a Finnish wood sauna, a Turkish steam room, two jacuzzis, a large indoor swimming pool (heated), a smaller kids pool (also heated), a relaxing room, and massages available upon request. The spa center is free for all to use.
The breakfast was varied, with something slightly different every day. You can order full-board or half-board in the hotel if you'd like to eat at the hotel for all your meals, but I suggest trying the local Bansko restaurant scene instead!
This is where I stayed on my recent summer trip to Bansko and overall I rather enjoyed it. My only nitpick is that there was no daily housekeeping provided, and that there was no fan or air conditioning in the summer — however, if you are visiting in the winter, the latter part will certainly not be a problem. And for the price you pay, it's hard to really complain!
»» Check out guest reviews, prices, and availability at Trinity Residence Bansko here ««
Mid-Range Bansko Ski Resorts
Astera Bansko Apartment Tourist Complex & Spa
Astera Bansko looks beautiful, especially at night when all the lights are lit up and glittering. This large apartment and hotel complex has 105 rooms, each with marvelous ventilation to get that fresh mountain air, due to the big windows that allow natural lighting to also enter.
The beds have wooden headboards and built-in wall lamps, creating a cozy cabin feel with all the wonderful amenities of a 4-star hotel. You can see a lovely view of the pool and the mountains from your room balcony. There is a ski school, and if you didn't bring your own skis or snowboard, ski equipment can be rented. No need to reserve for parking, because it is free on-site — great if you are coming from Sofia or as part of a Bulgaria road trip!
The spa and wellness facilities are world-class at Astera Bansko. The ski resort offers well-priced packages that are sure to make you free from tension and stress. They have an indoor pool, fitness center, beauty salon, hot tubs, hammam, steam room, and sauna, all for you to enjoy when you're not hitting the slopes (or you're recovering from them!).
You can also check their library for some books to read in the lounge area or in your room. Alternately, you can rent a bike and go around sight-seeing with nearby attractions (as long as the roads aren't too slippery and icy!). There is also a game room where you can play billiards, bowling or table tennis, so it's nearly impossible to get bored here.
They specifically have facilities to cater to children's needs, like a kids' pool, indoor play area, and a kid's club where trained staff can watch over them while you are away.
»» Check out guest reviews, prices, and availability at Astera Bansko Apartment Tourist Complex & Spa here« «
Lion Bansko Hotel
They say lions are the king of the jungle (and they are the unofficial mascot of Bulgaria — after all, the Bulgarian lev is named after the lion). Well, this just might be a contender as the king of the ski resorts in Bansko!
Lion Bansko Hotel looks amazing with lovely natural stones embedded in its exterior walls, almost like a castle. If you are looking for a nice romantic view, you can check the dim lights in the façade at night. The lobby looks elegant with wooden interiors and furnishings.
The ski resort of Lion Bansko has big rooms and the windows are just amazing – they're huge! The large windows allow you to get natural lighting into your room, aside from the really good view of the Pirin Mountains in the background. The ensuite bathroom is also spacious, so a divider isn't necessary.
Skiers can keep their equipment in the free storage provided, and you're just a short walk from the ski lift in Bansko if you are feeling like getting involved in some winter sports!
You can also check their spa features; which guests loved the most. It is clean and you can tell that they invested well in it. They made use of neutral colors and added some touches of green to give you that close-to-nature feeling. Plus, it has all the luxury wellness amenities that you're used to expecting from a Bansko ski resort: sauna, indoor pool, etc.
One thing that guests weren't as crazy about was the breakfast. Previous guests reported that the free breakfast is just okay, but at least there was a good selection.
A pro tip would be to choose the early ski season because you might just get it for a real steal! You can get a mid-ranged value room for the best budget price.
»» Check out guest reviews, prices, and availability at Lion Bansko Hotel here ««
Green Life Resort Bansko
Green Life is a 4-star hotel with annexes that make it look almost like a tiny town. And as it's a little bit away from the center of Bansko, it makes sense that it's a bit of a self-enclosed community. There is a ski shuttle which will take you into town and the ski lift, as well as taxis.
This lovely Bansko ski resort has a total of 140 rooms, that look great with clean and crisp white linen and purple or floral curtains that drape towards the floor. It is also very spacious and there is a seating area provided where you can have coffee or tea.
What's interesting about the hotel is that they can give you a balcony with a view of the mountains. Skiers can keep their equipment in the storage for a fee. If you need anything (like car and bike rentals), you can communicate it to their 24-hour service desk. Should you need more cash, you can even have it exchanged at the hotel.
The outdoor pool is only open during summer, but there is also an indoor pool that you can use during the winter. They have wellness facilities like a spa, sauna, hot tubs, and a Turkish bath. No one will experience a dull moment, because they have an entertainment room that has bocce, billiard tables, and table tennis — perfect for entertaining non-skiers or for relaxing when you want a day off the slopes. This hotel offers more than just a green life!
Children will love the fun games and activities at their kid's club. They also have staff who can keep an eye on them to ensure they are safe and sound. The restaurant and café also serve a dedicated menu for kids.
On December 31st, they have a half-board rate for their Gala dinner with live performances (there's also a DJ)! This is a great Bansko ski resort to stay at for the New Year.
»» Check out guest reviews, prices, and availability at Green Life Resort Bansko here ««
Amira Boutique Hotel
Amira Boutique Hotel is a five-star hotel known for its gorgeous location near the foot of the Pirin Mountains. They have rooms that look warm due to great lighting and the choice of yellow tones for the colors of the linens and curtains.
You will love how they make use of faux fur and fluffy fabric in their chairs and linen. It just adds up to a comfortable experience that makes you never want to leave your room (but with so much to do in Bansko ski season, you'll have to find a way to pry yourself out of your room!).
They also make use of stone wall panels and wood for the walls. The private bathroom also comes with free toiletries and robes in each room.
They have modern wellness facilities like pools, an infrared sauna with Himalayan salt, Finnish sauna, and a steam bath with a hot tub. The architecture of these facilities is beautiful, and it is perfect for having that relaxing moment after you ski (or enjoying if you're traveling with a mix of skiers and non-skiers). Note that free ski storage space is also provided for skiers.
You can also make use of their fitness center to burn some calories after a fulfilling dining experience. There are three restaurants inside and they offer a unique fusion of local and international cuisine.
If you are a group (colleagues and friends) and you want to make the most out of your stay, you can check their programs as they have function rooms for different occasions too. Children can enjoy the indoor playground and make use of their kid-safe facilities.
»» Check out guest reviews, prices, and availability at Amira Boutique Hotel here ««
Lucky Bansko Aparthotel Spa & Relax
Lucky Bansko is an apartment-type hotel with the most advanced facilities and features you can imagine. It has won many awards and was given the 5-star rating in 2015!
What's amazing about the hotel is that they annually have a program to ensure they are up to date with trends and all facilities are functioning well. They have 115 rooms where you can choose from a studio or an apartment. The rooms are absolutely stunning. You will love how they mix and match decors to make it look very well furnished.
It has 3 restaurants inside. Le Bistro serves breakfast and dinner with a taste of Bulgaria while Leonardo serves Italian cuisine (which is known to be one of the best in the city!). Fondue Restaurant offers the best Alpine specialties like cheese, meats and of course chocolate fondue! They also have the Lobby Bar where you can stay for some nice music, snacks or alcoholic drinks. The free buffet breakfast is mostly continental.
If you want to pamper yourself, they have very unique treatments you can get like micronized algae and healing mud at their spa. Of course, they also have all the other wellness facilities that you'd imagine, like saunas, steam rooms, indoor pools, etc.
They have also ensured facilities for kids, like a children's pool, play area with toys, and highly-trained staff that can take care of your kids. For older kids, they can enjoy the computer games in the fun room!
»» Check out guest reviews, prices, and availability at Lucky Bansko Aparthotel Spa & Relax here ««
Luxury
Kempinski Hotel Grand Arena
This 5-star hotel has a ton of facilities and features you don't usually encounter anywhere else. The rooms are spacious and make use of regal colors and quality materials for the interiors that befit the 5-star name of Kempinski Hotel Grand Arena. You can choose a view of the beautiful town or the mountains, and all rooms are non-smoking.
Skiers don't have to worry because they provide passes at the hotel for the gondola lift. The ski lift is only a short walk from Kempinksi so it's a true ski-in, ski-out resort in Bansko! There's also a ski room where ski storages are available.
They have a diverse selection of restaurants that each cater to a specific type of cuisine, all executed beautifully. You can check local Bulgarian, Mediterranean, and Asian cuisines at their Gallery Restaurant. Come Prima Restaurant offers delicious and authentic Italian dishes. Lastly, the Japanese sushi and Teppanyaki grill which is made by masters who will showcase their fiery art in front of guests. You can also check their lobby bar for a few exotic cocktails and treats.
The wellness facilities are surely more than what you're paying for (a half-day pass alone is 60 leva or $35 USD!).
It's very luxurious (it also has a 5-star rating) and you will feel a moment of bliss once you get their treatments and services. The Kempinski Spa offers a unique relaxation machine called the Alphasphere. You can lay on a modern couch-like piece of furniture that has sound effects and vibrations that will help you soothe your senses.
They also have a snow room where you can experience winter all year round — indoors, even! After a nice steam bath, you can go here to help stimulate blood circulation. The feeling would be similar to using those shock barrels, but it's less jarring on the system and requires less nerve. Aside from these, they have the usual sauna and pools.
If you feel like you want to have some retail therapy, you can also do some shopping at the hotel. They have brands like Chopard, Conte of Florence, Maxport, and Bobbles.
It's not just luxury for adults, but also fun for the family. Kids can enjoy the play area and fun activities. The moment they arrive from the hotel, they already have a registration separate for kids where they will be welcomed with cookies and sweets! The kids' buffet and menu offer a good list of their favorite dishes too. They also have a mascot bear called Todorka – so cute!
Pets are allowed too! You will pay €20 (around $22 USD) per night as a fee, and there is also a separate disinfecting and cleaning fee after your stay which costs another €25 (around $28 USD). They normally allow pets that are less than 10 kilograms, but just in case they are bigger, you have to inform the hotel so that they can make exceptions.
No matter what your circumstance, know that Kempinski will likely go above and beyond to meet your needs. True to the 5-star name, they are really into giving the best service they can for their guests!
»» Check out guest reviews, prices, and availability at Kempinski Hotel Grand Arena here ««
Villas & Holiday Homes
Rupchini Houses
Who doesn't love a vacation house with a warm fireplace? Rupchini Houses will give you just that, making it a warm and cozy winter for you and your family.
The holiday homes are 120 square meters and beautifully furnished with brick and wood interiors, where you can choose from a holiday home (which can cater to 6 guests) or a two-bedroom home (which can accommodate 5 guests).
It has a simple and elegant style that perfectly matches its very clean rooms. The private bathroom is well-maintained, and it has your usual toiletries for free — hotel conveniences with the privacy of your own space. There is also kitchen and dinner utensils that you can use if you want to have a fancy dinner or lunch, or just have a change of pace from eating Bulgarian food every night in Bansko.
The best part of the house is the garden and patio where you can gather for a nice barbeque (weather permitting, of course).
Skiers can hire equipment at the site and there's also a ski school and storage for a fee. Guests have loved how friendly the owner and host is. They would even want to rent the house again!
»» Check out guest reviews, prices, and availability at Rupchini Houses here ««
What to Pack for Winter in Bulgaria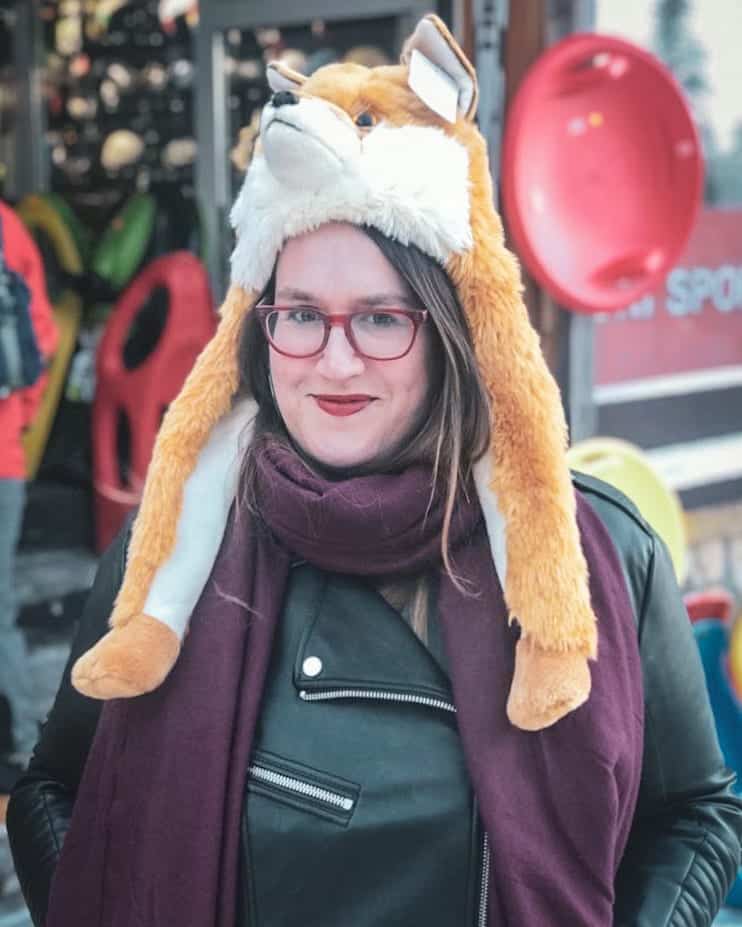 We have a full Bulgaria packing list, but in case you just want the quick version, here are a few essentials you shouldn't forget to pack!
A good guidebook: While travel blogs are great, we still think a good guidebook is always handy. We own and strongly recommend the Lonely Planet Bulgaria & Romania for travel in Pamporovo and beyond!
One or two swimsuits: While swimsuits may not come to mind for ski season, if you're staying in a ski resort with a sauna, indoor pool, or steam room, you'll likely want one! We suggest bringing two so you never have to put a cold wet one back on. We love this one.
Plenty of winter clothing: You can check our packing list above for our full winter packing suggestions for men and women. At a minimum, you'll want to bring a warm winter jacket (I love this North Face parka), cozy snow boots, warm wool socks, touch-screen friendly gloves, a scarf, and a winter hat.
Any ski equipment and clothing: We're not skiers ourselves, so we don't have specific ski gear equipment, but special ski clothes — waterproof pants and jackets, goggles, etc. — and ski gear obviously should be on your packing list, unless you have decided to rent it all when you arrive at your Bulgaria ski resort.
Moisturizer: Travel will beat your skin up in the best of times — and winter travel in addition to skiing will really do a number on it! If you use a moisturizer at home, bring it. If you've never used a moisturizer before, you really should start. You'll be happy to give your face a boost before heading outside in the cold all day.
Sunscreen: We strongly suggest wearing sunscreen when you spend time outdoors, no matter the weather outside. The higher altitudes combined with the reflection of the sun off the snow can lead to unexpected sunburns. I love this solid Neutrogena sunscreen – it's mess-free, works well in carry-ons, is ultra-protective, and blends in well.
Bulgaria Travel Resources
We want you to have the best trip to Bulgaria possible! If this will be your first time in Bulgaria, check out our Bulgaria trip planning guide as well as our packing list for Bulgaria (which includes a winter section). We also have a full guide to things to do in Bulgaria in winter!
To help you, we've created a number of resources that will be helpful. If you're visiting Sofia, this 101 things to do in Sofia should be a nice start! Also read our Sofia travel tips post and where to stay in Sofia.
For transportation, check out our guide to avoiding taxi scams in the city. If you'll be flying into Sofia, you can read our tips for flying in and out of Sofia Airport.
We also have Sofia restaurant and bar recommendations. We also have articles for popular day trips from Sofia like Plovdiv, the Rila Lakes, and Buzludzha.
If you're thinking of Borovets instead of Bansko, check out how to get to Borovets from Sofia, our favorite Borovets ski resorts, as well as our favorite Borovets restaurants.
For more resources for your trip, check out our pages on traveling in Bulgaria and the Balkans.
Planning a Trip to Bulgaria in Winter? Don't Forget Travel Insurance!
We strongly suggest that you travel to Bulgaria with a valid travel insurance policy. While the country is safe, accidents can happen anywhere. If you experience an accident or theft, travel insurance will help you recover your costs and enjoy the rest of your trip.
This is especially important in winter, since winter activities carry a certain amount of risk with them. We recommend the Explorer upgraded insurance plan if you plan to do any skiing or snowboarding so that you can be fully covered.
For travel insurance, I use World Nomads. I've been a happy customer of theirs for almost three years, and I've never had an issue when making a claim. I'm happy to refer them to anyone I meet.
Originally from California, Allison has been living in Bulgaria for the last two years and is obsessed with traveling around the Balkans. She has been published in National Geographic, CNN Arabic, Matador Network, and the Huffington Post. She loves befriending dogs, drinking coffee, geeking out about wine, and cooking food from around the world.