This post may contain affiliate links. This means that if you click a link, we may make a small commission off any subsequent purchase, at no extra cost to you. For more information, please check our privacy policy.
Bansko is Bulgaria's premier ski resort and the largest ski resort in the Balkans to boot. But beyond its appeal in the winter, Bansko is also a truly year-round destination, with gorgeous hiking in the summer and autumn, a lively culture with plenty of festivals, and a picturesque old town.
The only problem? Getting there.
It's actually not so hard to go from Sofia to Bansko once you know what to do. But for first-time visitors to Bulgaria, there may be a few hiccups in the process: particularly, the use of the Cyrillic alphabet, the confusing Sofia Central Bus Station, and figuring out timetables which can sometimes be quite elusive.
This guide will cover how to go from Sofia to Bansko, including how to get from Sofia Airport to Bansko, from everything from public transportation to affordable private transfers.
How to Get From Sofia City Center to Bansko by Bus
If you're planning on visiting Bansko after spending time in Sofia, this is the section you'll want to read. If you are flying into Sofia Airport to go to Bansko immediately, the following section will answer all your questions.
The easiest way to get from the center of Sofia to Bansko is to first get yourself to Sofia's Central Bus Station, located adjacent to the train station in the northern part of the city. Sofia's Central Bus Station is well-connected to the rest of the city with frequent trams, buses, and metros.
The easiest way to get to Sofia's Central Bus Station is to take the metro to Centralna Gara (Централна гара in Cyrillic), which costs 1.60 leva for an individual ticket. If the metro isn't convenient for you, there are also frequent trams and buses. I suggest downloading the Moovit app to figure out the best route for you.
You can also take a taxi from your hotel, hostel, or Airbnb. Depending where you're staying in the city, the cost should be around 3-5 leva if you're staying relatively central. I suggest using the app Yellow or TaxiMe to avoid taxi scams.
Once you arrive at the Central Bus Station you'll need to book your ticket from Sofia to Bansko. There are two bus companies leaving Sofia Central Bus Station that go to Bansko, which are Union Ivkoni and Popov. I've taken both buses and they're roughly on par in terms of comfort and quality.
Your bus ticket from Sofia to Bansko should cost about 16 leva (8 euro) whether you book from Union Ivkoni or Popov. You can buy online in advance on BusExpress.bg, ask at the information desk where to buy, or look for the brand of the bus you are looking to take.
Here is the current time-table for buses from Sofia to Bansko and which companies are running them:
7:30 AM, 8:30 AM, 9:45 AM, 11:25 AM — Union Ivkoni
2 PM — Popov
Approximate travel time: 3-3.5 hours, with one 15-minute stop in Blagoevgrad roughly halfway through
Buy your ticket (or have your e-ticket printed) and make your way to the platform listed on your ticket. The word for platform in Bulgarian is 'peron' (перон) – you may also see 'sektor' (сектор).
In all likelihood your bus will not say that its final destination is Bansko (Банско) but rather Gotse Delchev (Гоце Делчев), the final stop of most Bansko-bound buses. Ask the driver to confirm that the bus is heading to Bansko by showing your ticket if you have any confusion; the bus drivers generally don't speak much English but should be able to indicate if it's the correct bus or not.
Once on the bus, settle in and try to get comfortable (though Bulgarian buses always seem to run far too hot for my taste, in both summer because they don't use the air or in winter because they crank the heat… so dress in layers).
Don't forget to grab some bus snacks at the Sofia bus station in case you get hungry as traffic can always hit unexpectedly; however, you will have a chance to stop and buy a snack, some water, or use the bathroom about 90 minutes in when you hit Blagoevgrad.
3 hours later you should finally be arriving in Bansko from Sofia. The bus station in Bansko is rather quiet and there's not a lot going on. There are usually 2-3 taxis in front, undoubtedly charging slightly too much to take you to your hotel. Whether or not I suggest you take a taxi depends on where you are staying and how much luggage you have.
If you are staying in the Old Town / central area of Bansko, I suggest walking unless you have a ton of luggage. It's only about a 10 to 15-minute walk that's well sign-posted and easy, and there's only a slight uphill angle to the walk so it's pretty pleasant.
However, if you're visiting Bansko to ski and have a lot of equipment, or you're staying in one of the ski resorts up in the new part of town by the chairlift, you'll definitely want to take a cab.
I've always stayed in the center of Bansko and been able to walk from the bus station, but based on previous Bulgaria taxi experience, I'd imagine a cab would quote you about 5-10 leva (2.5 to 5 euros) for the ride. I wouldn't pay more than 10 leva, knowing full-well that's an inflated bus station price, but I'd be far happier paying 5 or so. You could also ask your hotel to arrange a pick-up at the bus station which may be easier.
How to Get from Sofia Airport to Bansko
If you're flying into Sofia Airport and want to head immediately to Bansko to start your vacation, there are a few ways you can do that. The most commonly chosen one by tourists is to simply arrange a transfer, as taxis and transfers in Bulgaria are relatively affordable and the convenience is unmatched, especially if you are bringing a lot of ski equipment with you that's too bulky to deal with on public transit!
You can check My Day Trip for transfers or book a transfer with Bansko Express here.
Alternately, renting a car is a great option if you want to have a car when you're in Bansko to be able to travel around the region easily. Driving in Bulgaria is not particularly difficult, and the road between Sofia and Bansko presents no major problems as it's rather well-maintained by Bulgarian standards.
Sofia Local Tip: We've rented cars dozens of times in the Balkans through various search engines and have settled on Discover Cars as the best car rental search engine – it searches over 500 trusted rental companies to find the cheapest price for your rental! Compare prices for car rental from Sofia Airport here.
The final option is to fly into Sofia Airport and head to Bansko by public transit! In that case, you'll want to take the metro from Sofia Airport to the Central Bus Station. If you flew into Terminal 1 on a budget airline, you'll have to take the free shuttle bus to Terminal 2 to connect to the metro. The metro from Sofia Airport to the Central Bus Station takes around 35 minutes. You could also take a taxi to the Central Bus Station if you didn't want to take the metro, which would cost about 10-16 leva (5-8 euros) depending on time of day and traffic.
However, this may not be that convenient unless you have an early morning arrival into Sofia, as the final bus to Bansko departs at 2 PM each day. I would only suggest planning to take public transit if your plane arrives before noon and booking the 2 PM bus from Sofia to Bansko.
How to Get from Sofia to Bansko by Train
Just don't! Unless you really enjoy taking the scenic route, as even taking the 'fast' train takes 6.5-8 hours!
To get from Sofia to Bansko by train, head to Sofia's Central Train Station, located conveniently next to the Central Bus Station and easily accessible by metro. Once at the train station, you'd have to first take a Burgas (Бургас) -bound train to Septemvri (Септември). From there you can take the one bound for Dobrinishte (Добринище), which makes a stop in Bansko.
Generally speaking, the train is a tad cheaper in Bulgaria than the bus, but about twice as long and not really any more comfortable, so I do usually recommend buses over trains in Bulgaria (and elsewhere in the Balkans) unless you are a true train-phile.
Where to Stay in Bansko
We have a full post on the best ski resorts in Bansko which may be helpful, but here are our top 3 suggestions if you just want a quick tip.
Budget: This small, friendly Boutique Hotel Uniqato has only 16 studios and suites, all with large and modern stylish rooms. There are three types of rooms available: double, maisonette, and suite.
All rooms have a balcony and you can choose either a view of the mountain or the city of Bansko! Breakfast is large and the choices vary daily, so it's hard to get bored. It's extremely well-priced and well-located, so book early!
>> Check rates, photos, reviews, and availability here.
Mid-Range: The charming Astera Bansko apartment and hotel complex has 105 rooms, with large windows and stunning mountain views. The rooms have a cozy cabin feel with all the wonderful amenities of a 4-star hotel. There is a ski school, and if you didn't bring your own skis or snowboard, ski equipment can be rented.
The spa and wellness facilities are world-class at Astera Bansko. The ski resort offers well-priced packages that are sure to free you from tension and stress. They have an indoor pool, fitness center, beauty salon, hot tubs, hammam, steam room, and sauna, all for you to enjoy when you're not hitting the slopes (or you're recovering from them!).
>> Check rates, photos, reviews, and availability here.
Luxury: There's only one 5-star option in town — luckily it's pretty amazing! The spacious, gorgeously decorated rooms and luxe amenities at Kempinski Hotel Grand Arena are sure to impress even the pickiest of us.
Skiers don't have to worry because they provide passes at the hotel for the gondola lift. The ski lift is only a short walk from Kempinksi so it's a true ski-in, ski-out resort in Bansko! There's also a ski room where ski storages are available.
The Kempinski Spa offers several unique relaxation experiences, from an Alphasphere to a snow room to saunas and pools to soothe tired muscles and reduce stress. They also have your standard massages and other wellness packages!
>> Check out guest reviews, prices, and availability here
What to Pack for Winter in Bulgaria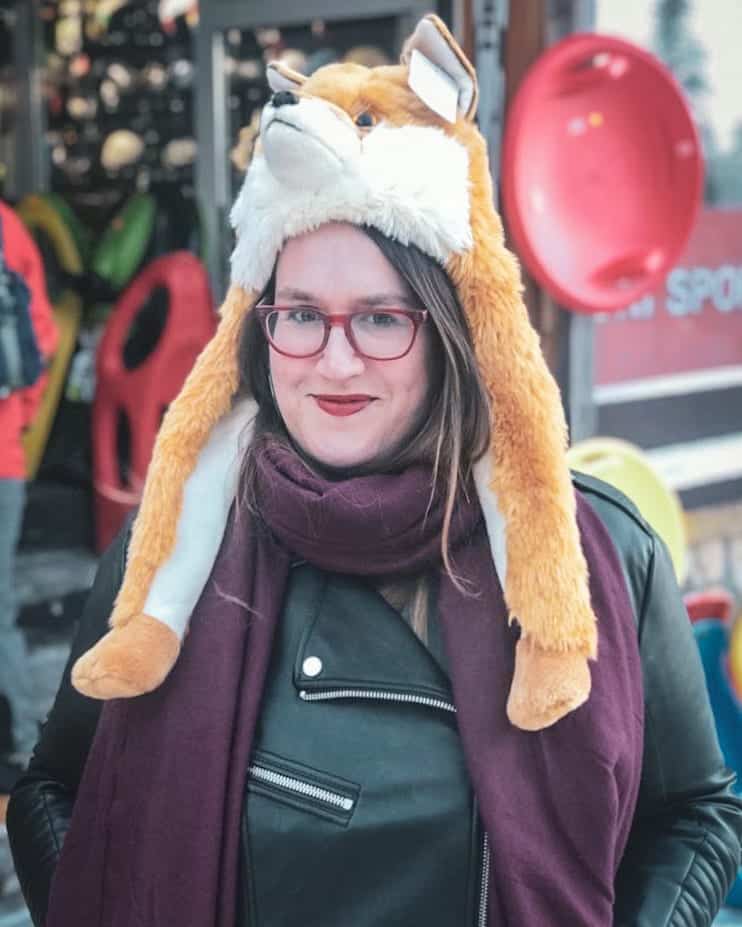 We have a full Bulgaria packing list, but in case you just want the quick version, here are a few essentials you shouldn't forget to pack!
A good guidebook: While travel blogs are great, we still think a good guidebook is always handy. We own and strongly recommend the Lonely Planet Bulgaria & Romania for travel in Pamporovo and beyond!
One or two swimsuits: While swimsuits may not come to mind for ski season, if you're staying in a ski resort with a sauna, indoor pool, or steam room, you'll likely want one! We suggest bringing two so you never have to put a cold wet one back on. We love this one.
Plenty of winter clothing: You can check our packing list above for our full winter packing suggestions for men and women. At a minimum, you'll want to bring a warm winter jacket (I love this North Face parka), cozy snow boots, warm wool socks, touch-screen friendly gloves, a scarf, and a winter hat.
Any ski equipment and clothing: We're not skiers ourselves, so we don't have specific ski gear equipment, but special ski clothes — waterproof pants and jackets, goggles, etc. — and ski gear obviously should be on your packing list, unless you have decided to rent it all when you arrive at your Bulgaria ski resort.
Moisturizer: Travel will beat your skin up in the best of times — and winter travel in addition to skiing will really do a number on it! If you use a moisturizer at home, bring it. If you've never used a moisturizer before, you really should start. You'll be happy to give your face a boost before heading outside in the cold all day.
Sunscreen: We strongly suggest wearing sunscreen when you spend time outdoors, no matter the weather outside. The higher altitudes combined with the reflection of the sun off the snow can lead to unexpected sunburns. I love this solid Neutrogena sunscreen – it's mess-free, works well in carry-ons, is ultra-protective, and blends in well.
Bulgaria Travel Resources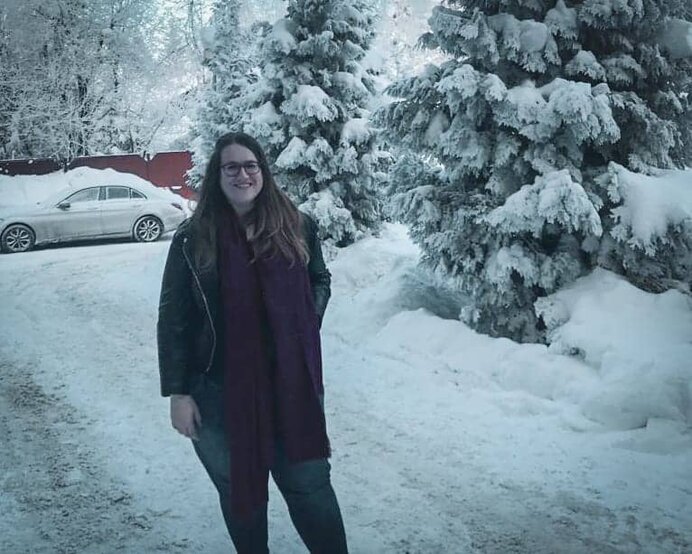 We want you to have the best trip to Bulgaria possible! If this will be your first time in Bulgaria, check out our Bulgaria trip planning guide as well as our packing list for Bulgaria (which includes a winter section). We also have a full guide to things to do in Bulgaria in winter!
To help you, we've created a number of resources that will be helpful. If you're visiting Sofia, this 101 things to do in Sofia should be a nice start! Also read our Sofia travel tips post and where to stay in Sofia.
For transportation, check out our guide to avoiding taxi scams in the city. If you'll be flying into Sofia, you can read our tips for flying in and out of Sofia Airport.
We also have Sofia restaurant and bar recommendations. We also have articles for popular day trips from Sofia like Plovdiv, the Rila Lakes, and Buzludzha.
If you're thinking of Borovets instead of Bansko, check out how to get to Borovets from Sofia, our favorite Borovets ski resorts, as well as our favorite Borovets restaurants.
For more resources for your trip, check out our pages on traveling in Bulgaria and the Balkans.
Planning a Trip to Bulgaria in Winter? Don't Forget Travel Insurance!
We strongly suggest that you travel to Bulgaria with a valid travel insurance policy. While the country is safe, accidents can happen anywhere. If you experience an accident or theft, travel insurance will help you recover your costs and enjoy the rest of your trip.
This is especially important in winter, since winter activities carry a certain amount of risk with them. We recommend the Explorer upgraded insurance plan if you plan to do any skiing or snowboarding so that you can be fully covered.
For travel insurance, I use World Nomads. I've been a happy customer of theirs for almost three years, and I've never had an issue when making a claim. I'm happy to refer them to anyone I meet.
Pin this Guide to Getting from Sofia to Bansko for Later!
Originally from California, Allison has been living in Bulgaria for the last two years and is obsessed with traveling around the Balkans. She has been published in National Geographic, CNN Arabic, Matador Network, and the Huffington Post. She loves befriending dogs, drinking coffee, geeking out about wine, and cooking food from around the world.