This post may contain affiliate links. This means that if you click a link, we may make a small commission off any subsequent purchase, at no extra cost to you. For more information, please check our privacy policy.
Whether you're a passionate skier or just looking for a mountain escape, you can't go wrong with choosing Pamporovo for your winter (or otherwise) getaway!
Aside from the massive bonus of very low accommodation and food prices, this Balkan ski center is absolutely beautiful and very well equipped with activities for its visitors.
I can't even count how many times I've been here, and this is where I first learned to ski, so I may be a bit biased but that's for good reason. Although it's mostly known as a ski center, Bulgaria has been investing a lot into making it a great summer spot as well, and as a result, it's now perfectly equipped to host you during any season. Listed below are some of the awesome things to do in Pamporovo at any time of year!
The Best Things to Do in Pamporovo
Ski (or snowboard) its many slopes
Of course, you're probably coming to one of Bulgaria's most popular ski centers to enjoy the slopes. With over 20 kilometers of ski runs, and 12 ski slopes to choose from, Pamporovo is a great place to learn or hone your skill.
I'm not a total pro at skiing, so I enjoy the milder blue and red slopes, my favorites being Yazovira (number 1), Ladies Slalom (number 10) and Stoykite (number 12), but if you're feeling adventurous, the black Stenata (number 2), otherwise known as "The Wall" (I'll let you guess why), has a pretty terrifying tilt to it.
There are many ski schools to choose from, and the ski pass is valid for two ski zones, Pamporovo and Mechi Chal, the latter being just a free shuttle ride away.
P.S. If you are in possession of the European Youth Card, the ski desk offers a discount!
Refuel at one of the après ski bars
As expected, Pamporovo is chock full of après ski bars-slash-restaurants.
Considering how amazing Bulgarian cuisine is, you would be hard-pressed to find a bad one, but I thought I could recommend some of my favorites that just have that something extra, like ambiance or a special menu item (P.S. All of these places serve food as well as drinks. P.S.S. I really don't recommend drinking alcohol while you're skiing! It's a dangerous enough sport as is.):
Murgavets Tea House – The awesome location and cozy fireplace make this place seriously vibey. It's right under Snejanka Tower.

Golden Eagle – This place is always full, and that's for good reason – amazing food at amazing prices! Plus, a pretty nice view.

Bohemi – located right under the Yazovira slope, Bohemi is extra cozy with the best chicken soup!

Teddy's Tea Room – This spot is located alongside Stoykite 2 (number 12b), which does, unfortunately, mean it cannot be reached when the ski slope is closed. If you are in luck, however, and Stoykite 2 (which is a beautiful slope by the way) is open, make sure to pay a visit to this cozy little spot, and order rose tea! I haven't been able to find this menu item anywhere else and it truly is amazing (Bulgaria is famous for its roses).
Try Mursalski Tea
Also known around the world as mountain tea or shepherd's tea, this is a Bulgarian specialty made from the ironwort herb, and is supposed to be really good for your immune system.
In any case, it's an amazing way to warm yourself up while sitting next to a fire in one of the après ski bars.
Enjoy the view at Snejanka Tower
The highest peak in Pamporovo is the Snejanka peak, located at 1926 meters of altitude.
Here you'll find the 156 meter tall Snejanka tower, which you can climb up for a small admission fee in order to get the most breathtaking view of the place. There is also a restaurant at the top, but beware, since prices are a lot higher than anywhere else!
Unwind at the spa
Spa time is the perfect post-skiing activity! All of Pamporovo's luxury hotels have spas, and if your accommodation doesn't, you can still enjoy the spa at one of these with a day pass!
Hotel Perelik is newly renovated, and the Mountain Wellness Lounge at Hotel Orlovetz is amazing. There's nothing like hitting up the sauna after a day in the snow!
Grab some drinks and enjoy Pamporovo nightlife
Now that you're off the slopes, you can relax with your friends over some drinks!
Some of my favorite bars in the center of Pamporovo are The White Heart Pub and Dak's Irish Pub.
Try Mavrud wine
Okay, it's not an article of mine if I haven't suggested a wine! Luckily for me, there is a varietal originating from and specific to this region, and that is the Mavrud grape.
This ancient vine is low-yield and late-ripening, and the wines it produces are inky purple in color, with excellent acidity and pronounced tannins. These wines are jammy and buttery and oh so wonderful, and some critics say Mavrud is probably going to gain international recognition in the near future, so make sure to get on it before it becomes cool!
Party at Plan B club
This is Pamporovo's only club, but the ski bars on the slopes tend to host parties sometimes too, and if you're looking for more of a clubbing scene, nearby Smolyan has more places to offer.
Get your adrenaline rush at Fun Park Pamporovo
Dedicated to all of the extreme athletes, and featuring jumps and all of the other stuff (can you tell I am so not an extreme athlete?), this is a great spot to find a little adventure.
Try your hand at cross-country skiing
If you don't really want to learn how to ski or snowboard, but still want to enjoy the mountains, you could try cross-country skiing.
Pamporovo has tens of kilometers of dedicated Nordic skiing tracks, and you can rent your equipment from one of the many ski rental places.
Go for a hike – any time of year!
Of course, mountains are meant for hiking, and the absolutely stunning scenery and wonderfully fresh air at 2000 meters altitude are the perfect backdrop for this.
The ski slopes transform into hiking trails during summer, but there are also guided hiking tours in winter.
Pedal around Pamporovo
There are several guided bike tours you can choose from, of varying intensities, but the views more than make up for the sweat. Note that this is only really an activity in the summer months.
Go horseback riding
The only thing that could make these beautiful mountains more beautiful is seeing it on horseback! This is a great activity for the little ones in your life.
Enjoy the Adventure Parks
With features like a zip line, mountain climbing, water-related adventures and way more, if adventure sounds like your kind of thing, you won't be disappointed!
There are actually several adventure parks in and around Pamporovo to choose from, like Nevjastata, Chernijat kon, or the Chepelare zip line.
Things to Do Near Pamporovo (Day Trip Ideas)
Check out the Smolyan Lakes
This incredible site is home to nine lakes in total, and offers some wonderful views as well as great relaxation spots.
Trek the Waterfalls Canyon and Soskovcheto Reserve
This beautiful trek leads through the Soskovcheto reserve and ends at the Canyon, giving you a chance to relish in its flora and fauna as well as some pretty amazing photo ops.
Visit the Wonderful Bridges
This is a naturally occurring rock formation, probably made by earthquakes and all the other building tools Mother Nature uses!
It features two wonderful arches set in beautiful scenery (another unique photo op).
Explore the mysterious Devil's Throat cave
This cave resembles the head of the devil, featuring a massive waterfall rushing down its "throat", and is said to have inspired the myth of Orpheus who descends into hell to find his lover.
It is majestically maleficent, decked out with art created to further plunge you into the idea of descending into hell. Can you guess what I'm about to say? That's right – photo op!
Visit the partly underwater Golubovitsa cave
Situated partially underwater, this cave is only accessible by boat, but once you get there, the rest of the way you walk by lantern light.
Talk about scary… and maybe a bit romantic?
Visit the Uhlovitza cave
Yet another beautiful Bulgarian cave!
Featuring a stone formation known as the White Waterfall and underground lakes, this is a must-visit spot for nature lovers.
Explore the historic Gela village
This small Bulgarian village is purported to be the hometown of the mythical Greek figure Orpheus.
This small village features sights like the Gela Monastery, a chapel called St. Elias where the magnetic pull is allegedly so strong that watches stop, a rock where a pink flower blossoms, thought to have sprung from Orpheus's blood and a real-life, actual bagpipe festival, just to name a few!
Visit the charming Chepelare village
Also known as one of Bulgaria's ski centers, and featuring its own ski slopes, this charming village is a great choice for a day trip from Pamporovo.
Aside from experiencing Bulgarian everyday life, you can also visit some of Chepelare's tourist attractions, including the only ski museum in Bulgaria.
Marvel at the architecture of the Shiroka Laka village
Founded in the 17th century, the Bulgarian Revival architecture has been perfectly preserved in this little time capsule of a village. The houses are perfect examples of the Rhodope architectural style.
Aside from the architecture, the village also preserves folklore and Bulgarian traditions, and Bulgaria's National School of Folk Arts is located here. There is a museum, church, natural phenomena, or you can just enjoy the fresh air and wonderful scenery and… take photos, obviously!
Take a day trip to Smolyan
Although Smolyan is a whole trip in itself, it can also be a great day trip destination.
You get a chance to experience an eclectic mix of classic Rhodope and modern architecture in this real-life time capsule, as well as many of the cultural and historical treats Smolyan has in store for you.
Explore the Smolyan Aetos fortress
This Byzantine fortress dates back to the 6th century AD, but was destroyed and subsequently abandoned during the Ottoman Empire's reign, and today serves as a cool landmark.
The town of Aytos, where the fortress is located, also offers plenty of other activities, such as a national park and more landmarks, and a folk tradition festival in spring.
Visit the ancient Kaleto Castle
This fortification dates back to the Romans, and has since been expanded by the Turks and Byzantines, but what remains today mostly dates back to the 19th century.
The surrounding mountains make this fortress seem almost a natural part of the landscape, making this a truly spectacular attraction.
Get spiritual at the Backovsky Monastery
Dating back to the 11th century, this monastery is the second biggest Bulgarian monastery. Although it was mostly destroyed by the Ottomans in the 15th century, it was soon restored.
Today, the Church of Mary, which is still preserved today and open to visitors, was built at the start of the 17th century.
Visit Krastova Gora
Named after the Cross Peak, according to legend, these woods are where part of Christ's cross was buried, which attracts many a pilgrim.
The woods feature a monastery complex, as well as a spring that is said to have healing powers.
Marvel at the mysterious Perperikon
This ancient megalith structure is carved completely into the surrounding rocks. It started off in the 5th century BC as a temple to the sun god, and later continued to serve as a religious center, and eventually it was mostly destroyed by the Ottomans.
This archeological site is truly unique in its history and cultural significance, and definitely worth a visit!
See stars at the Smolyan Planetarium
This is the biggest planetarium in Bulgaria, and how lucky that you're nearby! The guided special programs are an extra treat for the little astrophysicist in your bunch.
Visit the Rozhen Observatory
This is the national astronomical observatory, the largest one of its kind in the Balkans. Aside from accommodating individual visitors, the observatory also hosts lectures and special programs.
Learn about Bulgarian history at the Regional Historical Museum in Smolyan
Bulgarian history is quite long and complex, so if that sounds like your kind of thing, you should definitely check out the museum with its over 150,000 objects!
Dig the Museum of Speleology in Chepelare
This museum hosts a large collection of various rocks, minerals, and cave artifacts – a must-see for geology and cave lovers!
***
I expect I've convinced you to pay Pamporovo a visit, and I hope to see you on the slopes!
Where to Stay in Pamporovo
We reviewed the best ski resorts and guesthouses in Pamporovo here, but here's the short version!
Budget: MPM Hotel Merryan
With a total of 20 rooms, MPM Hotel Merryan is one of the cutest budget hotels in the Pamporovo ski area. The exterior of the hotel is made out of wood, and you can really feel the Christmas vibe here. At night, there are beautiful lights around the roof. It is also very easy to find in the heart of the city, perfect for exploring Pamporovo restaurants and enjoying the apres-ski scene.
Going up the stairs to the second floor, you will love how intricately detailed the rails are. The décor of the hotel focuses on modern touches with a natural vibe, mostly made out of wood.
You will find the rooms spacious due to its use of light colors for the walls and carpeted floors. The rooms are clean and there is a small desk with a chair in case you need to work for a bit during your ski trip. You can choose from a double room or a suite. All have private bathrooms with free toiletries. Cribs are also available for families with infants.
You can also coordinate with them if you wish to try their ski school or to hire some winter sports equipment. Skiers can store their equipment for free in the storage rooms. Other amenities include a spa with free Turkish bath, steam room, sauna, and hot tubs. Relaxing massages and treatments are for an additional charge.
»» Check out guest reviews, prices, and availability at MPM Hotel Merryan here ««
Mid-Range: Hotel Iva & Elena
This is a beautiful boutique hotel that has beautifully executed interiors. It also looks good from the outside with its wooden balconies and windows plus the brick and white walls.
The 39 rooms look incredibly stylish, making use of gold accents for the blankets and curtains. A small table with some chairs is provided inside each room, where you can eat or have coffee. Each room also has a mini-fridge where guests can store some drinks or food. Someone staying during the peak winter season can even choose a room with a fireplace — how cozy!
Restaurant Zlato Eelen inside serves international and local dishes – a must-try are their fish dishes, their specialty. Don't worry because there are also pizzas and other popular food. Note that breakfast is free with your stay and starts at 8 AM.
Indulge your senses in their spa where you can use the steam room, Jacuzzi, and sauna for free. It is a bit small, but it has most of the things you need, and with only 39 rooms in the hotel, you likely won't find it crowded.
The warm vibe of the hotel is what past guests loved the most – the entire property is so cozy during winter!
»» Check out guest reviews, prices, and availability at Hotel Iva & Elena here ««
Luxury: Malina Village
Unique wooden "tents" that can withstand the heavy snow is a magical experience, and one that Malina Village wants their guests to experience!
It is a very creative approach and very different than any other ski resort in Pamporovo, as each "room" is actually a private mini chalet that has triangular interiors and exteriors.
There are a total of 30 chalets which usually get fully booked due to its magical location and style. There's also a deck for each villa, and each has its own bedroom, kitchenette, and a mini living room. The outdoor furniture can be enjoyed during the spring and summer, though it may be a bit cold for it in the winter.
Private bathrooms are quite small (given the unique triangular footprint of each chalet), but it has a separate shower and toilet area so it doesn't feel too cramped. A free continental breakfast buffet is served daily beside the fireplace – a cozy feeling with a full tummy!
One handy and cool feature is that a mini-market in the "village" – which really makes people feel they are in a remote village, plus it's convenient!
The kid's playground has a see-saw, slides, and swing set where they can have fun, aside from picking up some pine cones that have fallen from the trees. The on-site Malina Restaurant is where you can order traditional Rhodope Mountain dishes, hearty and perfect for winter, and different kind of drinks as well as alcoholic beverages. It looks like a huge wooden tent with simple and elegant wooden chairs and tables.
However, a note for families: the second floor of the chalets is quite dangerous for young kids to climb (as the stairs are quite steep), so it is best that parents supervise them.
»» Check out guest reviews, prices, and availability at Malina Village here ««
What to Pack for Winter in Bulgaria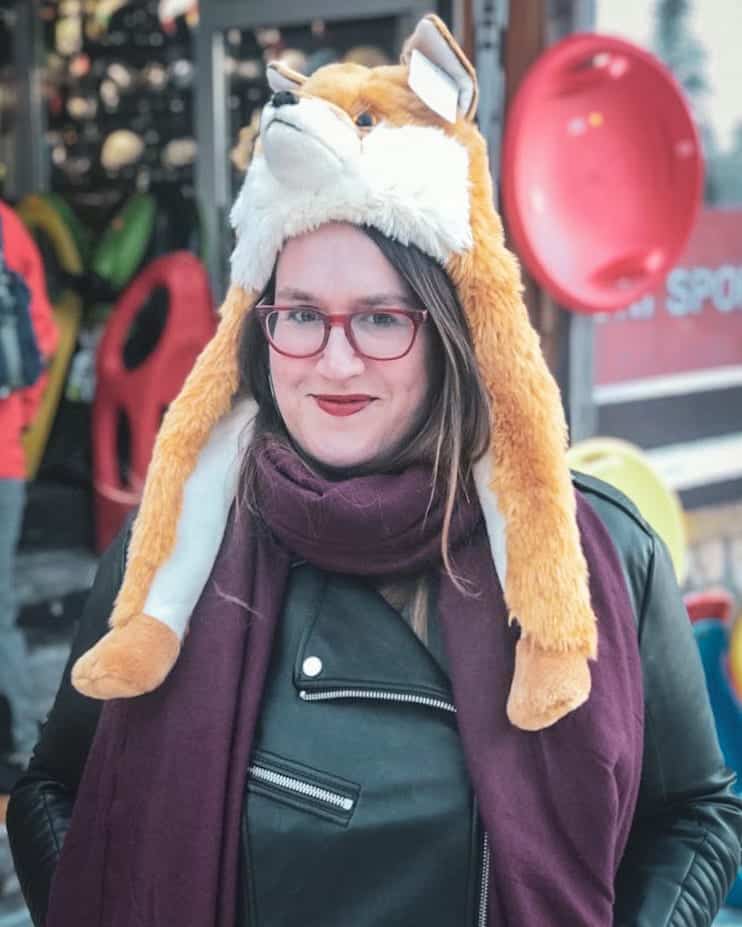 We have a full Bulgaria packing list, but in case you just want the quick version, here are a few essentials you shouldn't forget to pack!
A good guidebook: While travel blogs are great, we still think a good guidebook is always handy. We own and strongly recommend the Lonely Planet Bulgaria & Romania for travel in Pamporovo and beyond!
One or two swimsuits: While swimsuits may not come to mind for ski season, if you're staying in a ski resort with a sauna, indoor pool, or steam room, you'll likely want one! We suggest bringing two so you never have to put a cold wet one back on. We love this one.
Plenty of winter clothing: You can check our packing list above for our full winter packing suggestions for men and women. At a minimum, you'll want to bring a warm winter jacket (I love this North Face parka), cozy snow boots, warm wool socks, touch-screen friendly gloves, a scarf, and a winter hat.
Any ski equipment and clothing: We don't have specific ski gear equipment suggestions, as it's rather personal, but special ski clothes — waterproof pants and jackets, goggles, etc. — and ski gear obviously should be on your packing list, unless you have decided to rent it all when you arrive at your Bulgaria ski resort.
Moisturizer: Travel will beat your skin up in the best of times — and winter travel in addition to skiing will really do a number on it! If you use a moisturizer at home, bring it. If you've never used a moisturizer before, you really should start. You'll be happy to give your face a boost before heading outside in the cold all day.
Sunscreen: We strongly suggest wearing sunscreen when you spend time outdoors, no matter the weather outside. The higher altitudes combined with the reflection of the sun off the snow can lead to unexpected sunburns. I love this solid Neutrogena sunscreen – it's mess-free, works well in carry-ons, is ultra-protective, and blends in well.
More Bulgaria Travel Resources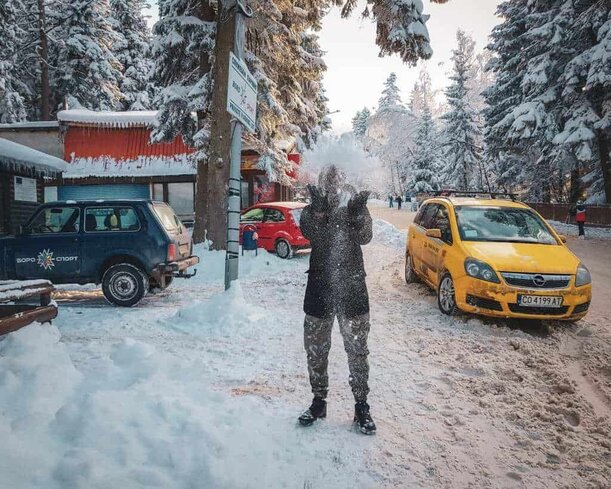 For more winter travel inspiration, check out what to do in Bulgaria in winter!
We also have posts on ski resorts in Borovets and Bansko, if you didn't find anything you liked here!
We want you to have the best trip to Bulgaria possible! If this will be your first time in Bulgaria, check out our Bulgaria trip planning guide as well as our packing list for Bulgaria (which includes a winter section).
To help you, we've created a number of resources that will be helpful. If you're visiting Sofia, this 101 things to do in Sofia should be a nice start! Also read our Sofia travel tips post and where to stay in Sofia.
For transportation, check out our guide to avoiding taxi scams in the city. If you'll be flying into Sofia, you can read our tips for flying in and out of Sofia Airport.
We also have Sofia restaurant and bar recommendations. We also have articles for popular day trips from Sofia like Plovdiv, the Rila Lakes, and Buzludzha.
For more resources for your trip, check out our pages on traveling in Bulgaria and the Balkans.
Planning a Trip to Bulgaria in Winter? Don't Forget Travel Insurance!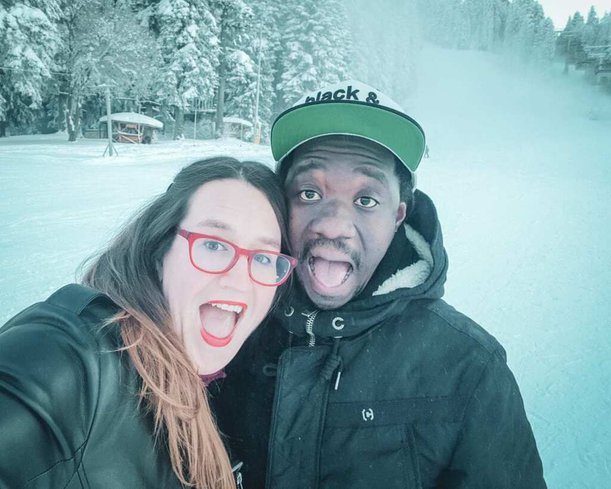 We strongly suggest that you travel to Bulgaria with a valid travel insurance policy. While the country is safe, accidents can happen anywhere. If you experience an accident or theft, travel insurance will help you recover your costs and enjoy the rest of your trip.
This is especially important in winter, since winter activities carry a certain amount of risk with them. We recommend the Explorer upgraded insurance plan if you plan to do any skiing or snowboarding so that you can be fully covered.
For travel insurance, I use World Nomads. I've been a happy customer of theirs for almost three years, and I've never had an issue when making a claim. I'm happy to refer them to anyone I meet.
Marija was born and raised in Belgrade, where she is currently living and attending medical school. She listens to way too many podcasts, adores all furry creatures, cozy afternoons snuggled up with a book, and spending time with friends over really good wine.