This post may contain affiliate links. This means that if you click a link, we may make a small commission off any subsequent purchase, at no extra cost to you. For more information, please check our privacy policy.
The Balkans are quickly becoming one of the most sought after regions in Europe.
As overtourism peaks in many Western European cities, much of the Balkans is still relatively under-touristed (shy of a few destinations in Croatia and Greece).
With Instagram, travel blogs, and travel magazines are finally showing off the beauty of this formerly underappreciated region, tourists are arriving in the Balkans in droves – but not all of them are prepared for some of the, shall we say, quirks of traveling the region.
Stephanie and I have been living in the Balkans for the last 3+ years and running this blog for nearly 2 — and today, we'll share with you all of our essential Balkan tips so you can plan a hassle-free trip to the region.
Our Top 21 Balkan Tips
Buses are the name of the game here
We have a lot of readers ask us about trains in the Balkans, to which we say: proceed with caution. Outside of Slovenia, trains in the Balkans are pretty unreliable.
While some countries have a decently developed rail system, like Bulgaria, Romania, Croatia, they are often beset with delays. Other countries, like North Macedonia, have very little in the way of rail connections (usually just linking them to other capitals in the region).
In the summer, trains can be a decent choice if you really don't like buses. However, outside of that peak season, timetables can get really crazy. For example, a train ride from Sofia to Belgrade was about 14 hours with two transfers, whereas a bus ride was about 7 hours with no transfers and one lunch break.
In general, we suggest buses over trains, though you may want to make some exceptions to this, such as when going from Bucharest to Brasov to visit Bran Castle.
You'll want to have local currency on hand if taking buses
It's important to always have some small coins in the local currency on hand if you're planning to bus around the country.
Most bathrooms in buses and train stations are pay-per-use, and nearly every roadside bathroom stop a bus will make will have a bathroom fee as well. This is usually about the equivalent of 25-50 cents in the local currency.
Generally, only local currency is accepted, so euros won't help you here. The exception is at bathrooms near borders, where they will usually take currencies from both sides of the border, and sometimes even euros.
Lastly, some countries charge a baggage fee when taking buses: I remember this to be true for Bosnia & Herzegovina as well as Montenegro. Generally, the fee is about the equivalent of 1 euro per bag. Nothing to break the budget, but be aware of it so you don't think you're getting scammed: it's a perfectly legitimate fee.
However… beware of taxis!
One of our biggest tips for traveling the Balkans is to be cautious with taxis. Unfortunately, Balkan taxi drivers have an unsavory reputation that's rather well-deserved. While it's likely that your trip to the Balkans will go smoothly, it's also almost certain that at some point during your trip, you will overpay for a taxi ride or two.
Most taxi drivers are kind people working hard, but there are enough scam artists (and sometimes even entire scam taxi companies, like in Sofia), that you should be careful.
To prevent this, we try to use whatever taxi app is most commonly used in the city. In Bucharest, we use Uber; in Sofia, we use TaxiMe; in Belgrade, we use CarGo; in Athens, we use Beat. Other cities have different apps, which you should research before arrival, as unfortunately, Uber isn't universally available in the Balkans.
When taxi apps aren't possible, here are three tips to avoid scams.
Register your ride with the taxi company by calling and ordering the taxi. Alternately, if language barriers are an issue, have someone at your accommodations or restaurant call on your behalf. We did this when arriving in Belgrade without WiFi – we stopped in a local hotel by the bus station and they were happy to call us a taxi.
When it's not possible to register a ride, keep your eye on the meter to make sure it starts, stops, and doesn't jump rates at an alarming rate along the way. Have a set amount in mind where you know you're overpaying and you can refuse to go further if you notice the meter is rigged.
Carry small cash bills so you can pay without having to worry about getting the correct change back from your driver — they can sometimes act as if they don't have change. It's rare for taxis to take cards.
Another tip is to generally avoid taxi drivers outside of major landmarks and transit points unless you know that the lines are monitored (for example, it's safe to take a taxi from Sofia Airport or Sofia Bus Station, but not from Sofia Train Station).
Research visas if necessary
There are twelve countries in the Balkans and each has different visa policies which the exception of Slovenia and Greece which are part of the Schengen zone. There are also three EU countries which are non-Schengen: Bulgaria, Romania, and Croatia.
Depending on your nationality, you may need to acquire visas. For people with generally 'strong' passports (US, UK, EU, Australian) you likely won't need a visa for anywhere in the Balkans with the exception of Turkey.
For people with less passport privilege, you can usually leverage a valid multi-entry visa from the US, Schengen, or UK in order to allow you into non-Schengen countries without needing a separate visa.
We can't hope to cover every country and nationality of traveler in this article, so we urge you to do your own research… I know of a handful of seasoned travelers who got totally caught off-guard by needing a Turkish visa, so don't let this be you! (And if you do need a Turkish e-visa, be sure to print it!).
Don't try to cover too much on your Balkan trip
Being active in many Balkans travel groups, we often see people post questions online that look like this: I have ten days to travel the Balkans and I want to see twelve cities in five countries. What's the best itinerary for this?
To which my answer is always: Please don't do this. You'll hate your trip. You'll spend half the time on buses, and you won't see anything. Slow down.
My #1 Balkans tip is that it's always better to go deeper into a single place than try to spread yourself too thin. Here are my recommendations for the maximum number of times you want to switch cities or countries for the amount of time you have.
One Week Trip: Best off with two cities plus a day trip. Stick to one or two countries. One city is better than two if you want to get to know the place.
Two Week Trip: Put a cap at four cities plus one or two individual day trips. Stick to three countries or less.
Three Week Trip: A maximum of five cities plus day trips. By week three you will be exhausted and ready to slow down. Stick to a maximum of four countries, but less is better!
Four Weeks or More: Keep your itinerary loose and give yourself the option to slow down. You may fall in love with a city and want to spend more time there. Don't expect to cover the entire peninsula in a month.
Not every bus timetable online is accurate
It's really common for bus routes online to be wrong, especially when it comes to seasonal information or local schedules between cities. While sites like Rome2Rio, Omio, and BalkanViator can be useful, they're not always up-to-date.
Don't rely solely on bus times you see online. We suggest you go to the bus station yourself, call and ask, or ask a local. Unless you can physically purchase your tickets online (which is rarely the case!), there's a chance that the online schedule posted isn't up to date.
Yes, you should tip in the Balkans
If you're from a country without a tipping culture, that's cool, but please be sure to tip when you visit the Balkans!
Many locals in the tourism industry basically survive off tips, as the wages don't really match the increasing cost of living, especially in major cities and places impacted by tourism. Factor in paying tips into your trip budget. If the service is truly awful, you are not compelled to tip, but we generally advise planning to tip when sitting down to eat, taking a taxi, or staying in a hotel. Here is roughly what to tip around the Balkans:
Restaurants & Bars: Tip 10% for good service
Taxis: Round up to the nearest amount that makes sense. i.e. Pay 400 dinar for a 350 dinar cab fare ($4 USD vs. $3.50 USD for a tip of 50 cents) or Pay 5 leva for a 4.20 leva cab ride (2.50 euros for a 2.10 euros cab ride)
Massages, Salons, etc.: 10% for good service or more for excellent service
Housekeeping: $1-3 USD per day
Tour Guides: Approximately 10% of the tour price. For free tours, start around $5 USD per person.
You can't always use credit cards, so be prepared with cash
You will be able to use credit cards at many restaurants, hotels, and other spots in major cities that cater to tourists. However, credit card usage is not universal. Generally, I've found that credit card usage is increasing, especially in major capitals around the Balkans, but in smaller cities it's rarer.
As with the rest of the Balkans, a good rule of thumb is to always ask ahead of time. Between places that don't take cards, the occasional card reader issue or malfunction, and needing to leave a tip in cash, you'll always need to have some cash on you.
Note that American Express is not accepted in most of the Balkans, so if you only have AmEx, you'll definitely want to make sure you have extra cash on you.
WiFi in the Balkans is generally good, but there are exceptions
Overall, traveling the Balkans for the last few years, I've found the WiFi is generally pretty excellent. Especially in Bulgaria and Romania, where you'll find lightning-fast connections are basically the norm.
However, I've found that Greece consistently has some of the worst WiFi in all of the Balkans and all of Europe, to be honest.
Turkey as well has some WiFi issues, and there are some political issues that prevent access to several sites you're probably used to accessing, such as Wikipedia and Booking.com.
Be sensitive to regional issues and politics
It may be one region, but there are millions of different political opinions here.
Thousands of years of conquering, rebellion, oppression, occupation, and wars created a tinderbox that literally led to the start of World War I, with the assassination of Archduke Franz Ferdinand (it's not often mentioned that Austro-Hungary was occupying Bosnia & Herzegovina, as well as much of the Balkans, at the time).
Between the different feelings about the fall of communism, Kosovo independence, the Balkan wars, the Macedonia name debate, and how Yugoslavia came apart, we find that it's better to listen and learn than to interject with your own limited understanding as an outsider.
If you pay attention, you may find things are always more complicated than they appear on the surface.
The Balkans, generally, are great for solo female travelers
Personally, I've never been hassled in the Balkans for being a woman traveling alone. Unlike Morocco, Belize, Nicaragua, parts of America, etc., I don't get harassed here. I've never experienced catcalling or even hassling to try to get me into their shop (except in the Grand Bazaar in Istanbul, and even then, it was very light-hearted and friendly).
Being a woman traveling alone anywhere can be challenging at times, but I'd recommend the Balkans as one of my favorite places to solo travel. Of course, Steph and I are both white cis-gendered women, and we speak from a place of privilege.
We cannot speak to personal experiences traveling as a woman of color or LGBT traveler, but having friends of color both male and female who have traveled or lived in the region, we know their experiences differ from ours. Unfortunately, racism and homophobia exist in the Balkans, and from our experience in Bulgaria, we feel it is heightened compared to other countries in Europe.
We don't say this to dissuade people of color or LGBT people from visiting the region, but to encourage you to seek out resources written by people from your community to see if traveling the Balkans is safe for the intersections of your identity and what you personally feel comfortable with.
Don't only visit capitals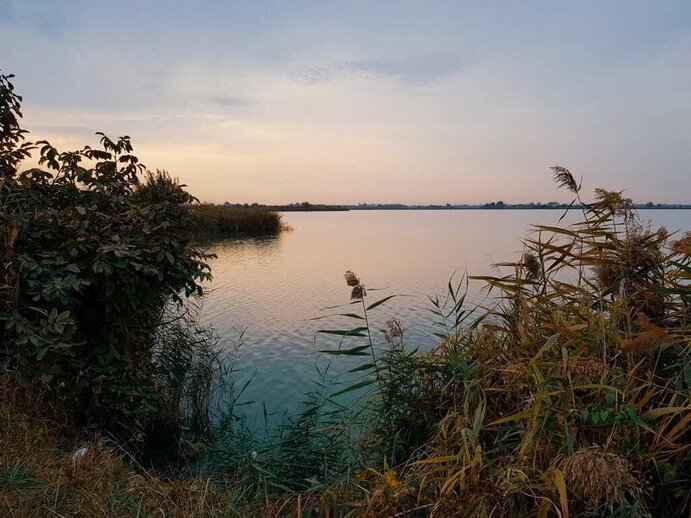 If you just do the Balkan capitals, you'll miss out on some of the best cities in the Balkans! Some of my favorite places are the smaller towns and villages. We suggest pairing them with visits to the capitals to see a bit of each side.
For example, add Subotica to Belgrade when in Serbia, or add Bansko to Sofia when in Bulgaria. Trebinje makes a delightful add-on to Mostar and Sarajevo, and Ohrid is a must-see when visiting Skopje.
Squat toilets are not entirely uncommon
If you thought squat toilets were only for Asia… think again.
You'll often find squat toilets at bus stops and at small off the beaten path sights that aren't super prepared for tourists, such as at Saeva Dupka cave in Bulgaria.
Even in big cities like Istanbul, many public toilets are squat toilets. It's not the end of the world, even if they're not our favorite, but be prepared to use one (and that's why we always include some toilet paper and wet wipes on our Balkan packing lists!).
English is relatively widely spoken, but a little local language goes a long way
The rule of thumb for most of the Balkans is that until the fall of Communism, Russian was the most common foreign language taught in schools. After the fall of Communism, most schools switched to teaching English.
Thus if someone is under 30, it's likely they at least studied English at some point. People in large cities who work in the service and tourism industries tend to speak good to great English since they use it so often.
However, for the rest of the population, they may or may not use much English so it may be rusty. Be patient and learn a few words of the local language as a courtesy. We recommend learning at least hello, goodbye, thank you, and please in the local languages.
However, be aware that the more off the beaten path you get, the less English you'll find. We recommend having a local SIM card or having the Google translation of the country you're visiting already downloaded in your phone.
Learn a bit of Cyrillic if visiting countries which use this alphabet
If you plan to spend a lot of time in countries with a Cyrillic alphabet, such as Bulgaria, North Macedonia, and Serbia, learning Cyrillic could be quite useful (and it's not nearly as hard as you think).
If you get off the beaten path, you'll often find menus in only the local language…. which is difficult enough until you realize that it's also in another alphabet. Being able to read Cyrillic means you'll be able to identify common food words across languages – ajvar, kartofi, cevapi, etc. – and it'll also help you at bus stations in the above-mentioned countries, where often the only signage is in Cyrillic.
If you'll visit Kosovo and Serbia back to back, start with Serbia
So many people have this one backward, so let's clear it up.
It's actually quite simple. If you want to visit Serbia and Kosovo on the same trip back-to-back, you must start with Serbia. You'll get a Serbia entry stamp on your passport. Then you can cross the border into Kosovo.
If you start with Kosovo, you won't get a Serbian entry stamp and Serbia will consider you to have crossed into their country illegally.
Regardless of your political beliefs about Kosovo, you don't want to get on the wrong side of the Serbian border control (or any border control, for that matter).
I have heard that if you can enter Serbia with an identity card instead of a passport (like many EU citizens can), it is OK to enter Kosovo first because there is no stamp. However, having an American passport and not being able to test this out firsthand, it's still something I would generally advise against
If you want to visit Kosovo first and then Serbia, we suggest you leave via Kosovo back to Montenegro or North Macedonia, and then visit Serbia. I have done this twice and had no issues with Serbian border control either time I visited after visiting Kosovo a few weeks before with Kosovo stamps in my passport.
If you choose to visit Serbia, then Kosovo, and then head to another country without crossing back into Serbia, this is technically OK; however, you risk Serbia considering you to have overstayed your visa and not letting you back into the country down the road, so we'd suggest visiting Serbia, visiting Kosovo, entering back into Serbia, and then leaving via a Serbia-controlled border.
Complicated? Yes. But that's traveling in a post-conflict region for you!
SIM cards do not work between non-EU countries
If you'll only be spending time in the EU countries that make up the Balkans, you don't have to worry: Croatia, Slovenia, Greece, Romania, and Bulgaria all are part of the EU and as a result, if you have an EU phone plan with roaming enabled, you can use your EU SIM with no extra charges.
I used my Bulgarian SIM in Greece without an issue recently. You just need to check a setting to allow roaming, which varies by carrier.
However, since most of the Balkans aren't in the European Union, you'll need to get different SIM cards when traveling between them. Each experience has been pretty painless, but each country has its own quirks. For example, I had to list my father's name to get a sim card in Athens, despite the fact that I am over thirty years old!
Since data is so cheap, we recommend getting new cards rather than roaming in non-EU countries, unless you have a generous international plan.
For example, we paid 300 RSD (about $3 USD) for Serbian sim cards with 3 GB of data. If you don't have an unlocked phone and use international roaming from the US or Canada, the plans will work fine in the Balkans, but it'll be pricy — usually about $10 USD a day. Just note that it may cost you significantly more than getting your company to unlock your phone ahead of time, so think ahead of time before deciding what to do!
You'll be changing money frequently
It's Europe, right? Shouldn't they all take Euros? Nope, not necessarily. You can only use your Euros in Slovenia, Greece, Montenegro, and Kosovo. Romania, Bulgaria, and Croatia, while EU countries, all have their own independent currencies.
Always make sure to have the right Balkan currency on me and leave currency from other places back in your hotel, unless you plan on exchanging.
Money in the Balkans can get tricky. I once had an ATM in Mitrovica, Kosovo spit out Serbian dinars, which no one in the rest of Kosovo would take (which uses the euro). I left Macedonia with extra denar and couldn't find an exchange in Albania who would make the trade. I once exchanged money with a hostel employee who gave me Serbian dinars for my Bosnian marks at a fair rate, since she was going home to Bosnia for the weekend.
Throughout the Balkans, you'll find the Romanian Lei, Bulgarian Lev, Croatian Kuna, Bosnian Convertible Marks, Albanian Lek, Turkish Lira, plus the four places which use Euros. It's a lot to keep track of, and you'll have a lot of opportunities to run into bad exchange rates or to pull out the wrong cash.
Confused? We don't blame you. Read our Balkan money guide (below) before you go!
Read: Balkan Currency Guide: What You Need to Know about Balkan Money
If you plan to rent a car, be sure you can make border crossings with it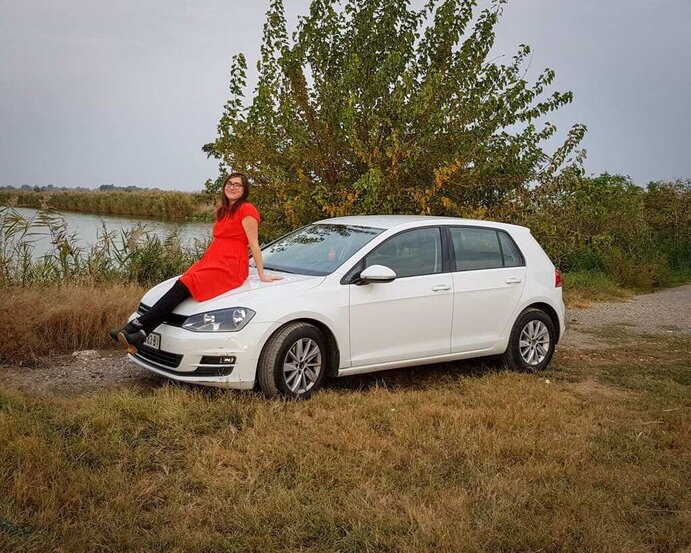 The idea of a Balkan road trip is a popular bucket list item… but people don't realize that it's a bit more complicated than just hopping in a rental car and going!
If you plan on renting a car in the Balkans and driving across a border, you have to call ahead and check with your rental company to make sure you A) can actually cross the border with the car and B) you have the correct insurance set-up to cover you in case of an issues.
One summer, Stephanie booked a rental car for three weeks with the intention of taking it from Sofia to Ohrid to Sarande to Kotor to Prishtina and back. Oh, how naive she was!
When she called ahead to check, they told her they only allowed border crossings into Serbia, Romania, and Greece. Luckily she was able to cancel and did the trip by bus instead, but it was a last-minute change she had to make.
Now we know that it's easier to get permission to take a rental wherever you want if you start in Skopje, that taking a rental into Kosovo is a nightmare regardless of where you start or end your trip, and while driving in Serbia is delightful the gas prices there can blow a hole in your budget.
While road tripping the Balkans is always worthwhile, do be aware that it gets infinitely more complicated if you're not bringing your own car, and prepare to dedicate a few hours to researching rental cars (we have our best Balkan tips for renting a car here, including multi-country-friendly car rental companies) rather than just booking the cheapest one and going.
Smoking indoors is hit and miss in the Balkans
We personally don't care whether or not you smoke. Both Stephanie and I at one point in our lives were smokers, and we're not the type to judge. However, one thing that troubles us and many other travelers to the Balkans is the prevalence of indoor smoking.
We know that many people travel with different health needs. Some are allergic to nicotine, some are pregnant (like Stephanie at the moment), some are traveling with small kids, some get migraines around smoke (like me), some have asthma, and some just don't plain like the smell. If smoking indoors doesn't bother you, great! You'll have a fantastic time basically anywhere in the Balkans.
If you're sensitive to indoor smoke, take extra caution in the countries where smoking indoors is more prevalent: Greece (although someone living in Greece recently told me they are cracking down on this), North Macedonia, and Serbia, where I find the indoor smoking the worst. Parts of Croatia have this problem as well, I've heard. I was in Albania and Kosovo recently and had no issues with smoking inside, but it was summer, so I'm aware this could change in the colder months.
Smoking is quite common in other Balkan countries like Romania and Bulgaria, but generally speaking, smokers are seated outdoors or in a specific, separate smoking section like a heated terrace in the winter. We don't mind smoking at all — to each their own! — but indoors, it can get overwhelming. It's something you should note if you are planning to spend a significant amount of time in the Balkans, especially if you are visiting as a digital nomad who needs to spend a lot of time in coffee shops.
While traveling the Balkans is very safe, travel insurance is still key
Travel insurance is a must-have for traveling around the Balkans. While we've been lucky enough not to need to make a claim while traveling abroad, there are horror stories of people who didn't have travel insurance getting into an accident and having insane bills as a result.
Travel insurance covers a variety of situations, from small inconveniences like petty theft like pickpocketing to trip cancellation to lost luggage to catastrophic coverage such as medical evacuations, repatriation, and medical emergencies. Make sure you have a policy that covers both.
We both have used World Nomads, paying out of pocket for our coverage, for three years and it's the only company we recommend to other travelers. We're satisfied with their extensive coverage, ease of renewing on the road, and clear explanations of what is and isn't covered.
Get a travel insurance quote for your trip here.
Originally from California, Allison has been living in Bulgaria for the last two years and is obsessed with traveling around the Balkans. She has been published in National Geographic, CNN Arabic, Matador Network, and the Huffington Post. She loves befriending dogs, drinking coffee, geeking out about wine, and cooking food from around the world.