This post may contain affiliate links. This means that if you click a link, we may make a small commission off any subsequent purchase, at no extra cost to you. For more information, please check our privacy policy.
If you're anything like us, you're a Ro-maniac for a good pun… but maybe you've run out of ideas for silly Romania puns to make your friends groan or to use for your Romania Instagram captions.
We're here to help you pun like a boss, so here are our favorite puns about Romania (including Transylvania puns and puns about several Romanian cities)… with some vampire and Dracula puns thrown in for good measure, because why not?
General Romania Puns
My feet are meant to Roamania.
I've got Romania for this beautiful country
I Bucha-rest my case
I'm Constanta-ly thinking about Romania
Orange is Danube black.
Romanian Food Puns
The food in Romania is polenta-ful.
Hi, it's nice to mici you!
I'm stew excited to be here in Romania.
Transylvania Puns
This view is Sibiu-tiful.
Don't be Braș-ov!
I had no Cluj that Romania would be so beautiful
It's a Bran new day
Caught in a bat romance with Transylvania
Peleș to meet you!
Vampire & Dracula Puns
I'm so Vlad to be here!
I'm at Bran Castle, living my best fang-tasty
Fangfully, there were no vampires at Bran Castle
Here in Romania, I like to look on the bite side of things.
Don't tell me that all these photos I got at Bran Castle were all in vein
Romania – it's a grave new world!
I'm so Stoker-ed to be in the land of Dracula!
What to Bring with You to Romania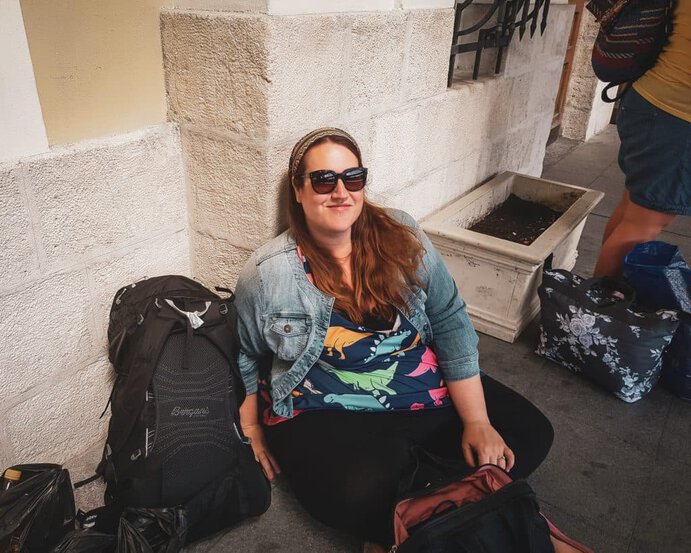 If you're planning a trip to Romania, you'll want to pack all the normal essentials, but here are a few things we strongly recommend bringing that may not have crossed your mind. For more, check out our complete Romania packing list.
– A physical guidebook, in paper or on Kindle. We love Lonely Planet Bulgaria & Romania for this region and strongly recommend it to supplement blogs. Blogs are great, but a combination of a blog and a guidebook is key to having the best access to information easily at your fingertips.
– A water bottle with a filter. While generally, the tap water in big cities in Romania is drinkable, such as in Bucharest and Brasov, we generally recommend using a water bottle with a purifying filter to reduce your plastic consumption and ensure you won't drink any funny-tasting water on your stomach that could make your trip unpleasant! We recommend the GRAYL water bottle – it filters water perfectly in an instant so that you can even drink from lakes, bad taps, etc.
– Motion sickness pills. Romanian roads are winding and road conditions are not good – not even getting into the drivers, either. If you have a weak stomach like we do, save yourself and bring some non-drowsy motion sickness pills.
– Wet wipes, hand sanitizer, TP & other Balkan transit needs. Bathrooms in the Balkans tend to be… how can we say it?… not so well-stocked. Save yourself the disappointment and bring a mini-rescue pack of wet wipes & hand sanitizer.
– Travel safety items. We think Romania is very safe to travel, but at the same time, it never hurts to be prepared! Some people like to carry money belts, but neither Allison or I use these.
Instead, we both carry the same PacSafe anti-theft backpack. It has locking zippers, slash-proof construction with metal mesh hidden in the fabric, and tons of other smart security features — all while being cute and stylish enough to be our everyday bag. We recommend it highly for both male and female travelers, as it's neutral enough to be unisex. We also strongly recommend travel insurance! Our recommendation is at the bottom of the post.
Read more: Essential Romania Packing List: What to Wear & Pack for Romania
Where to Stay in Romania
We're in the process of creating comprehensive guides on where to stay in various Romanian cities.
Currently, we have guides for where to stay in Sibiu and where to stay in Poiana Brasov. We also have a few hotel suggestions on our guide to things to do in Bucharest.
For other cities, we recommend checking out Booking.com as early as possible. While Romania is underrated by international travelers, many of the best places can book early during the high season because Romanians know where to go.
Romania Travel Resources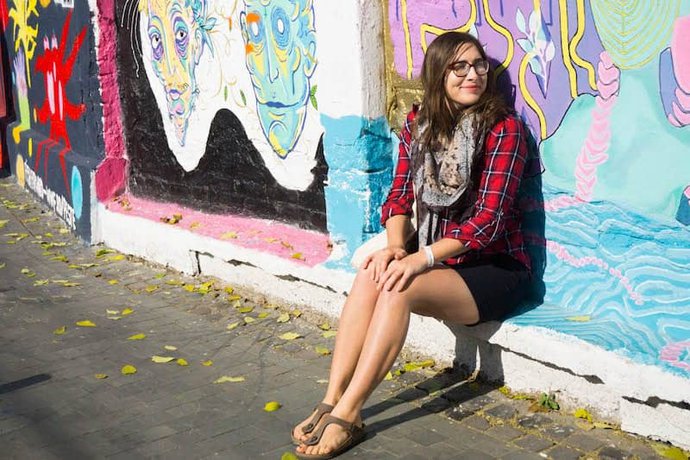 If you're going to Romania, we have a goldmine of resources for you to take advantage of! First, check out this guide to planning a trip to Romania. It's a good starting point for planning your trip.
Next, check out all the things to do in Transylvania and things to do in Bucharest. You can also check out our Instagram guides to Sibiu, Brasov, and Bucharest – more are on the way.
You can also read about the best Romanian castles, the Romanian food you should try on your trip, the best Romanian souvenirs, and inspirational travel quotes about Romania. Plus, how to plan some epic day trips from Bucharest.
We publish new content nearly every day! Bookmark our pages on Romania and the Balkans so that you don't miss out on any new info or resources that we publish before your trip!
Don't Forget About Travel Insurance!
I'm sure you're aware that travel insurance is a good idea for traveling in Romania (or really, any part of the world)! Stephanie and I have both been paying customers of World Nomads for the last three years. We love the peace of mind it gives us in case of emergencies, accidents, illnesses, theft, or trip cancellation or disruption.
While the Balkans are perfectly safe to travel around, there's always a risk inherent in everyday travel, so it's better to play it safe. The saying goes "if you can't afford travel insurance, you can't afford to travel" is true!
>> Get a travel insurance quote for your trip here <<
Pin These Puns for Later!
Originally from California, Allison has been living in Bulgaria for the last two years and is obsessed with traveling around the Balkans. She has been published in National Geographic, CNN Arabic, Matador Network, and the Huffington Post. She loves befriending dogs, drinking coffee, geeking out about wine, and cooking food from around the world.