This post may contain affiliate links. This means that if you click a link, we may make a small commission off any subsequent purchase, at no extra cost to you. For more information, please check our privacy policy.
If you're planning a trip along the Bulgarian Riviera, you've made a fantastic choice! We love the Black Sea, and we've spent many a summer day enjoying the beautiful beaches of Bulgaria and soaking up the sun.
While there are a lot of fantastic destinations to visit on the Black Sea, we're partial to Sunny Beach. While it has an admittedly deserved reputation as a party destination, it also has its quiet pockets and its city beach is quite beautiful, and there is a fantastic selection of all-inclusive beach resorts in Sunny Beach that are great for couples and families.
However, there is no Sunny Beach airport, which leads travelers to wonder what is the best way to get to Sunny Beach? While you can fly into either Varna International Airport or Burgas International Airport, Burgas is the better choice, as it's far far closer!
We generally don't recommend flying into Sofia if your final destination is Sunny Beach, because it's a long way to the coast from Sofia, but if you want a city break in Sofia, and don't mind burning up a day in transit to get to the coast, it's a choice as well.
So, if you've decided that you're flying into Burgas and you need to get to Sunny Beach, keep reading to learn the best ways to get from Burgas Airport to Sunny Beach easily and hassle-free!
Burgas Airport to Sunny Beach by Airport Transfer
This is by far the easiest way and what we recommend for travelers, especially if you don't speak Bulgarian, feel uncomfortable having loose ends left untied, are arriving late at night, have a lot of luggage, or are traveling with a family.
You can get a Burgas airport transfer to Sunny Beach for a reasonable price and travel in comfort with a verified company for a fixed and up-front rate — no haggling, currency exchanges, or remembering exchange rates. We recommend this company.
Burgas Airport to Sunny Beach by Rental Car
If you want to have your own set of wheels while you're in Sunny Beach so that you can visit a lot of the different coastal towns and cities, we recommend renting a car at the Burgas Airport.
Car rental in Bulgaria is cheap — we usually pay less than $30 a day for an automatic car, which is more expensive than manual (but we're hopeless Americans who never learned to properly drive manual cars).
If you can drive manual cars, you can get a rental car for quite a good price in Bulgaria, usually less than $20 a day. Since we often travel to the Black Sea with our cute furry friend Lucy in tow, we usually rent cars in Sofia and drive to the coast.
The highway from Burgas Airport to Sunny Beach is new — so new, in fact, that when I drove it last year my Google Maps GPS went nuts because it hadn't yet updated the route (I'm sure it since has).
It's really smooth and easy driving, so don't be afraid to drive this route from Burgas Airport to Sunny Beach. Be sure to check with your hotel about parking as it can be quite difficult to park in Sunny Beach.
Do note, however, that the road north of Sunny Beach heading towards Varna gets quite twisty and turny, so if you're planning to visit the northern part of the coast be sure to bring some motion sickness tablets!)
Burgas Airport to Sunny Beach by Bus
If you're traveling on a budget and don't mind sacrificing some time and comfort to save on cash, there is a bus that serves Sunny Beach (destination: Слънчев бряг, Slanchev Bryag in Bulgarian) and the company is M-Bus.
It costs 6 leva (3 euro) per ticket. It runs starting around 6 AM and takes about 45 minutes to an hour reach Sunny Beach. It has stops in Nessebar and Ravda as well. You can buy your ticket from the driver.
Keep in mind the final bus is at around 8 PM according to this timetable, so if you're arriving after 8 PM we recommend a transfer.
Burgas Airport to Sunny Beach by Taxi
I haven't done this myself so I can't verify the prices, but the internet suggests that the starting rate is 60 leva (~30 euro) from Burgas to Sunny Beach as of two years ago.
However, knowing several people who have been scammed by Sofia taxis (and having been the victim of a handful of taxi scams myself, despite living here and being relatively savvy), we generally would not advise taking a taxi unless you are comfortable taking a gamble and potentially spending more.
We really would not recommend taking a taxi if you arrive late at night and have no options for public transit as a back-up method, as taxi drivers will know this and likely inflate the price.
The way we see it – you're on vacation and it may be your one chance to experience Bulgaria. Invest a bit in a smooth airport transfer and minimize your chance of a poor experience that will impact you and your family's trip.
Here's the airport transfer company we recommend. It's a bit more expensive, but it's certainly far less of a hassle and you won't have to worry about language barriers, currency exchanges, or knowing the Bulgarian lev exchange rate.
More Bulgaria + Black Sea Resources
If this will be your first time in Bulgaria, we have some resources to help make your first trip here a breeze. Check out our guide on how to plan your trip to Bulgaria, which goes over everything from visas to ground transportation to budgeting your trip.
Don't forget to check out our Bulgaria packing list which has details of everything you'll want for your trip.
You'll also want to check out the best beaches in Bulgaria and if you haven't picked your hotel yet, you can check our favorite beach resorts in Bulgaria here.
We have a guide to the best Instagram spots in Sunny Beach and Nessebar so you can take incredible photos of your trip!
Next, check out our guide to avoiding taxi scams in Sofia. We don't have taxi guides yet for Varna and Burgas, but the information about common scams and how to avoid them is the same.
You will also want to check out our overview of Balkan currency, which describes Bulgarian leva and what to tip in Bulgaria.
Finally, Don't Forget Travel Insurance!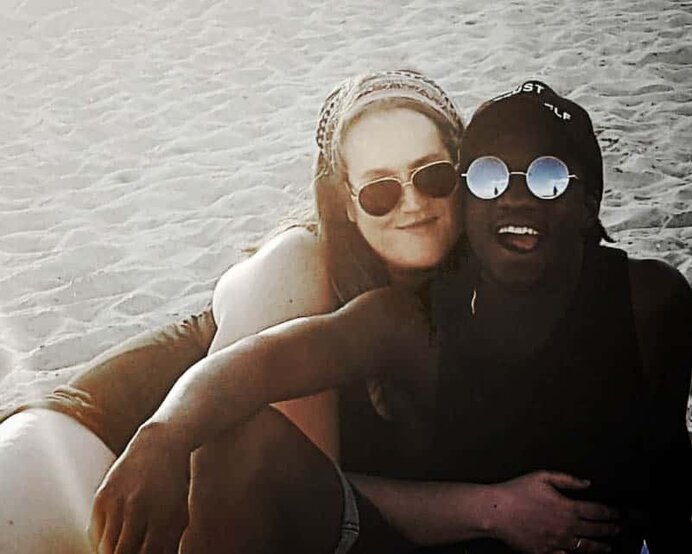 No beach trip preparation is complete until you have a valid travel insurance policy. Bulgaria is a safe place to travel, but beach trips involve being out in nature. That means unexpected things can happen (like your prescription sunglasses getting swallowed up by the Black Sea… not that I would know…).
You want to be able to get your stuff replaced if it's lost or stolen, or if you get injured you while you're enjoying hiking, swimming, climbing, partying, or whatever else you plan to do here.
For travel insurance, I use World Nomads. I've been a happy customer of theirs for almost three years, and I've never had an issue when making a claim. I'm happy to refer them to anyone I meet.
Originally from California, Allison has been living in Bulgaria for the last two years and is obsessed with traveling around the Balkans. She has been published in National Geographic, CNN Arabic, Matador Network, and the Huffington Post. She loves befriending dogs, drinking coffee, geeking out about wine, and cooking food from around the world.